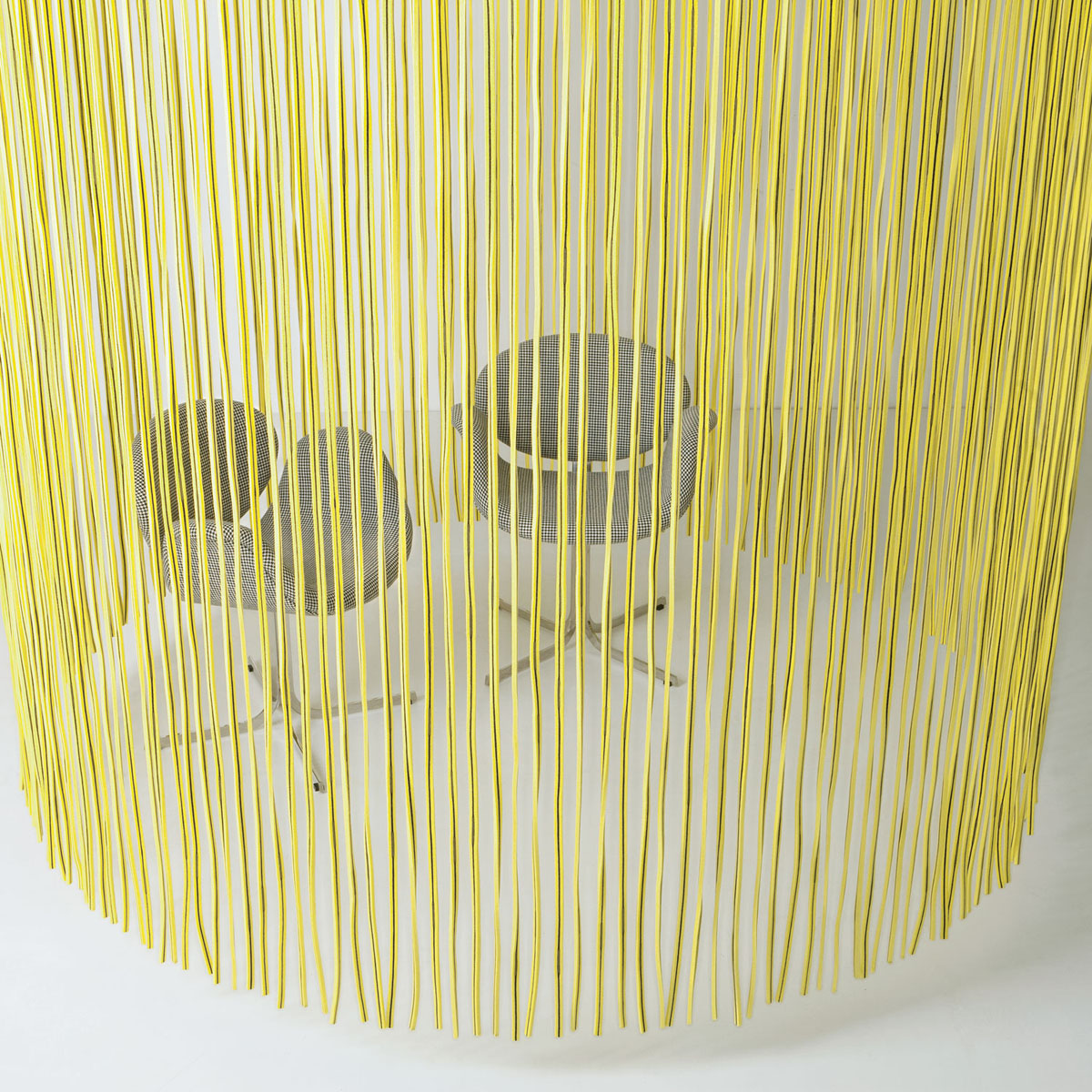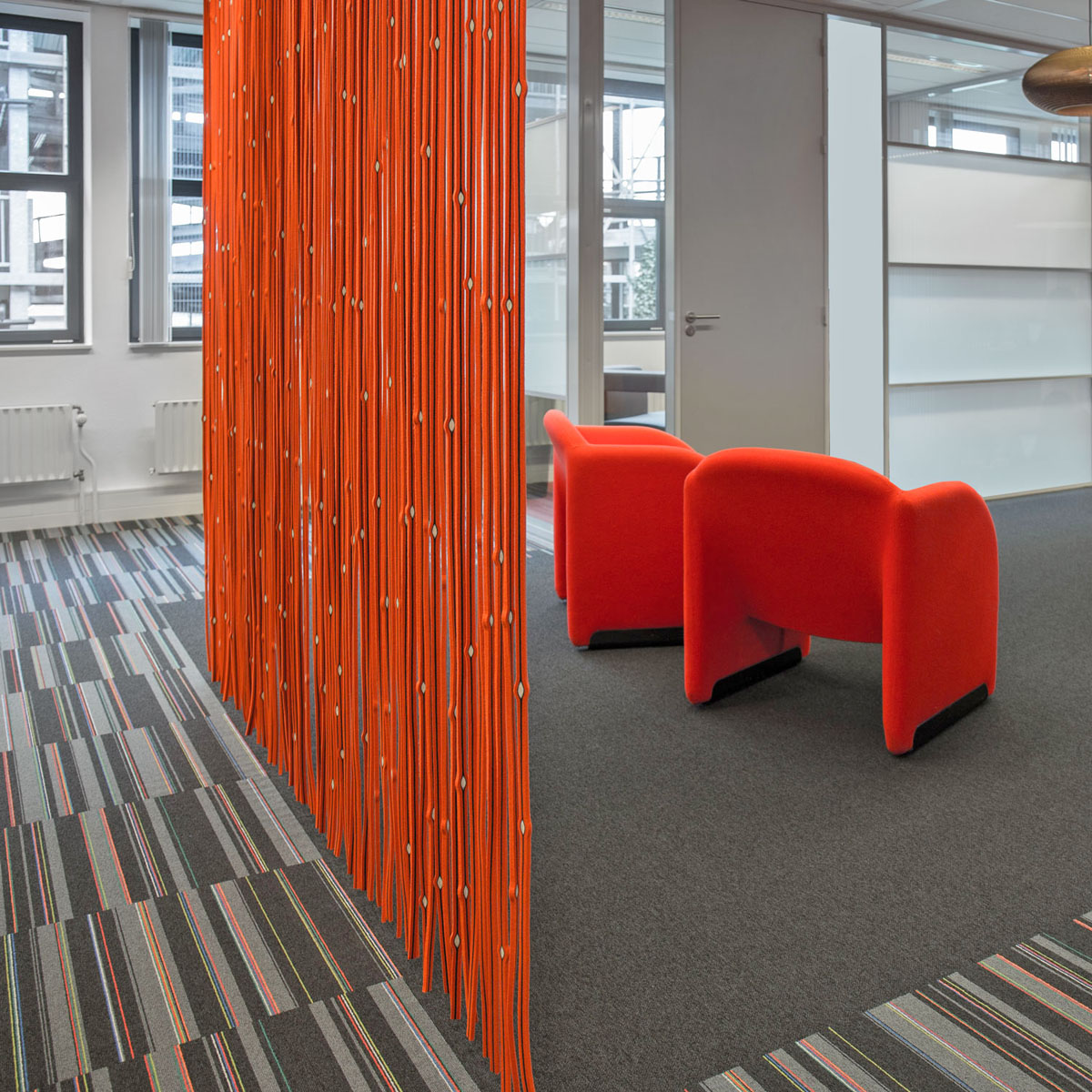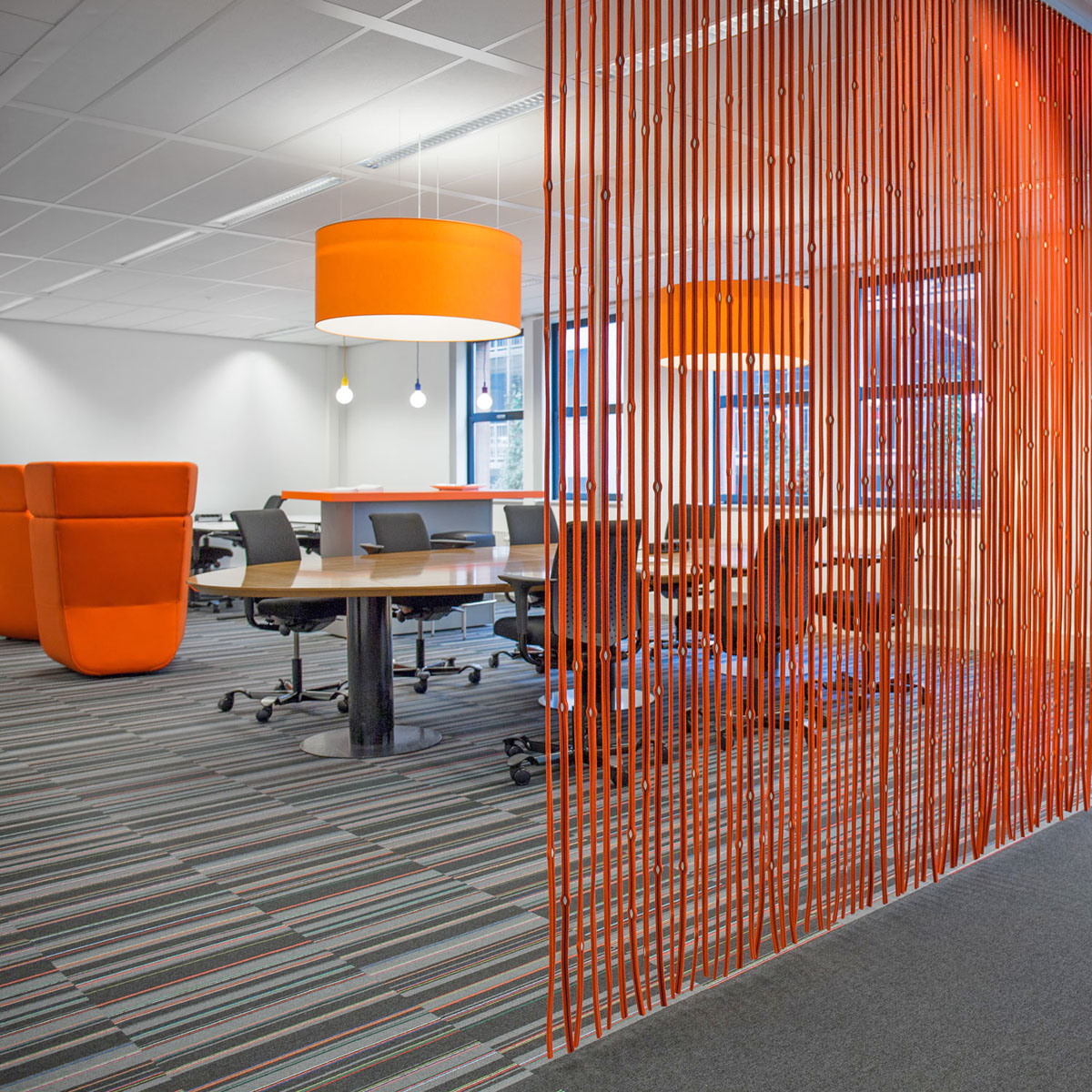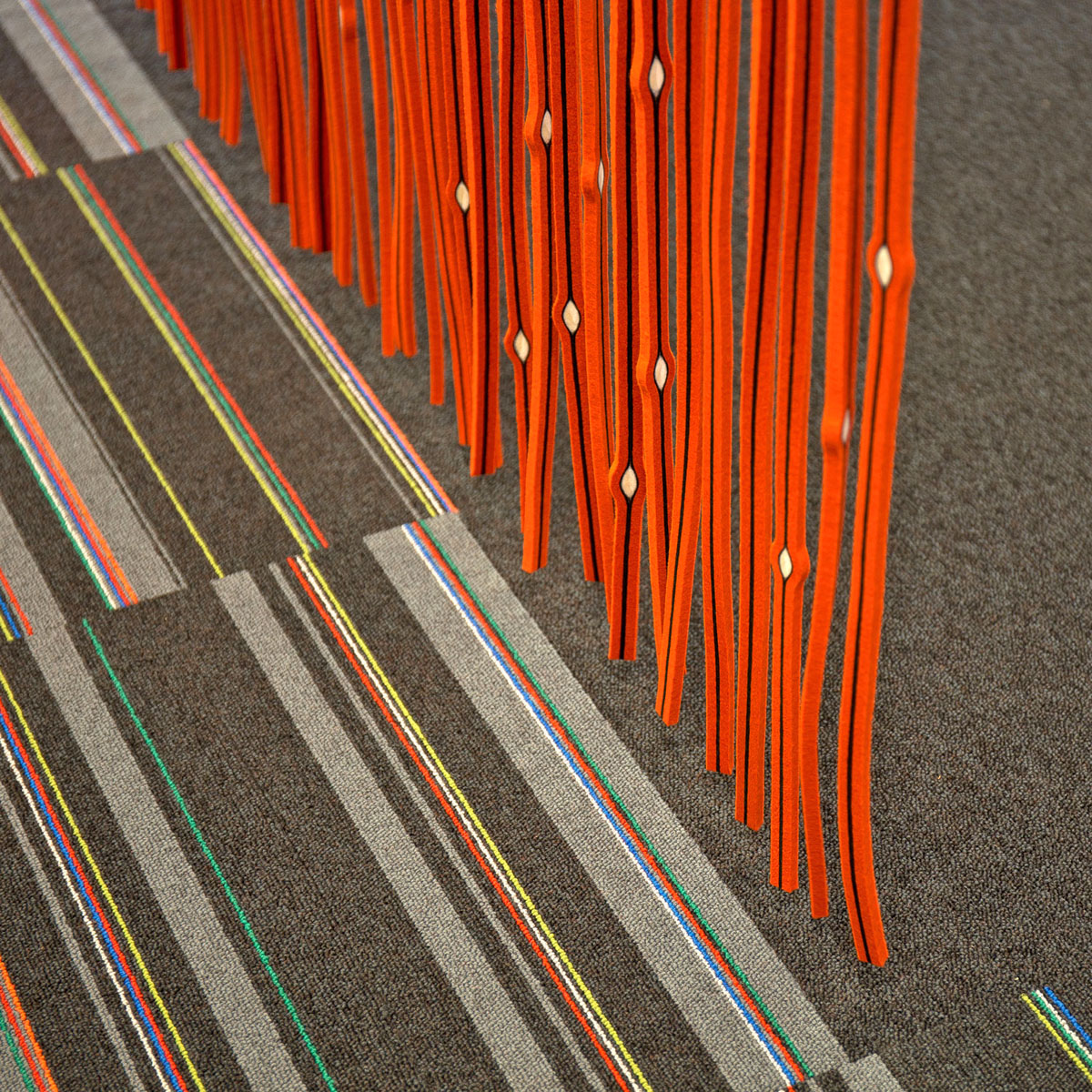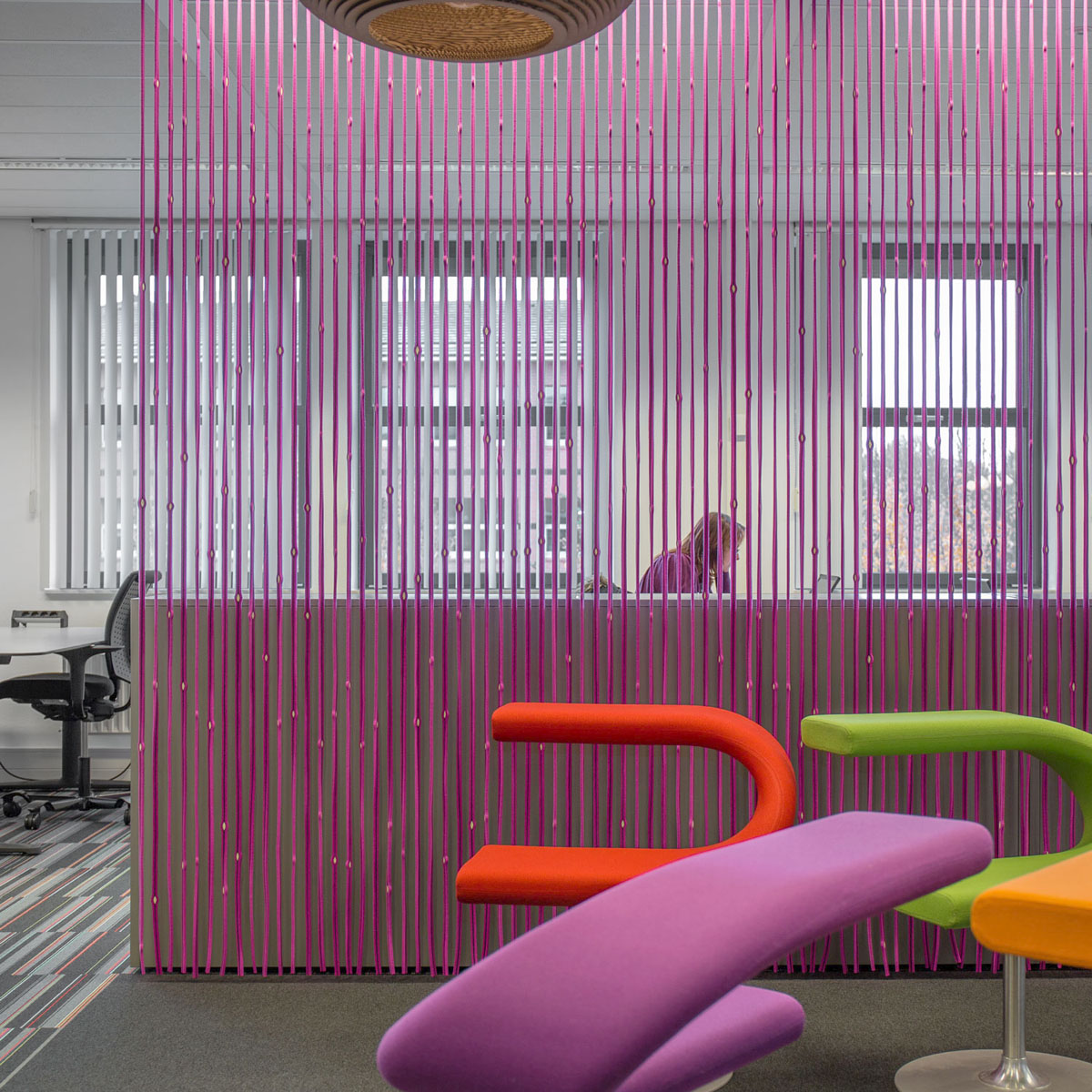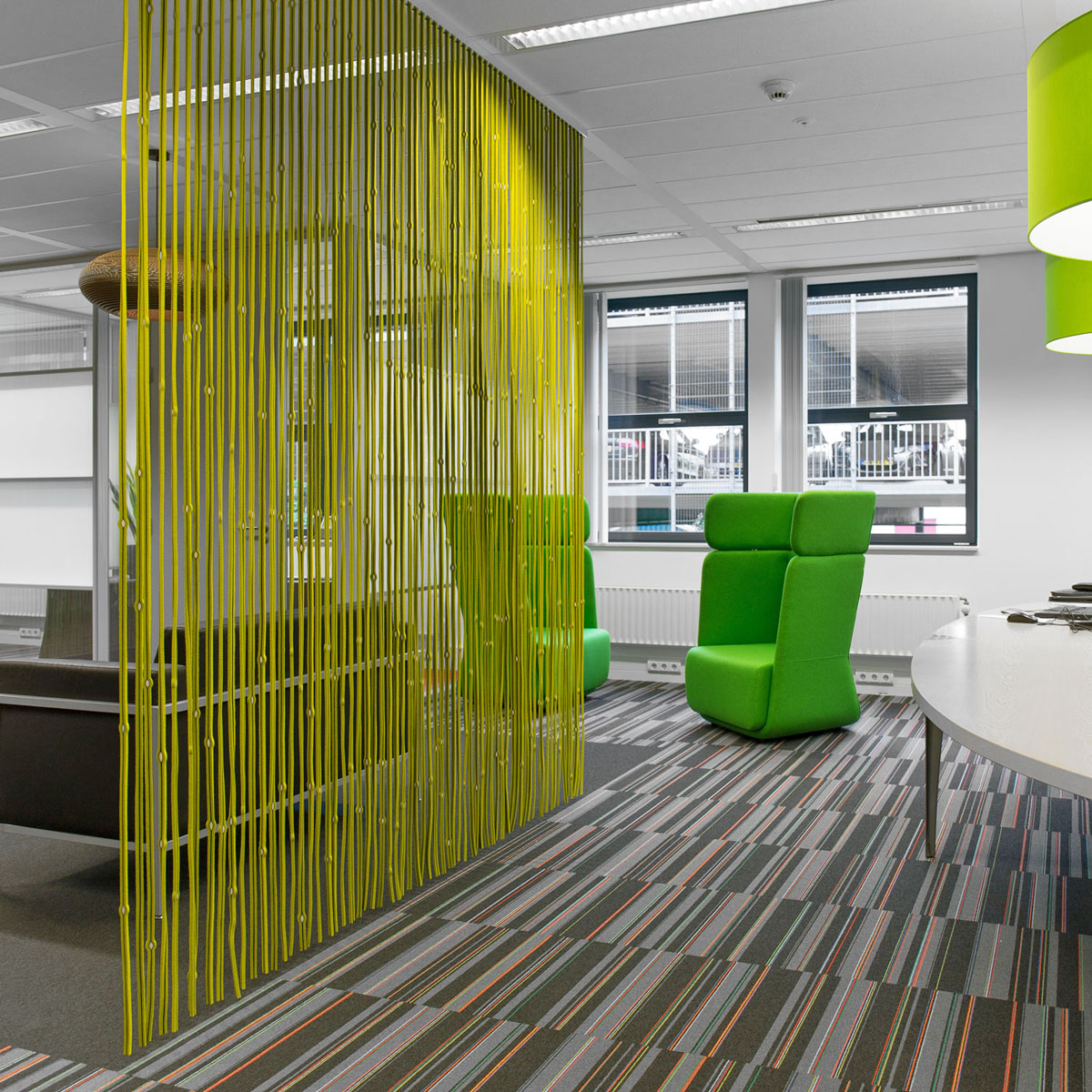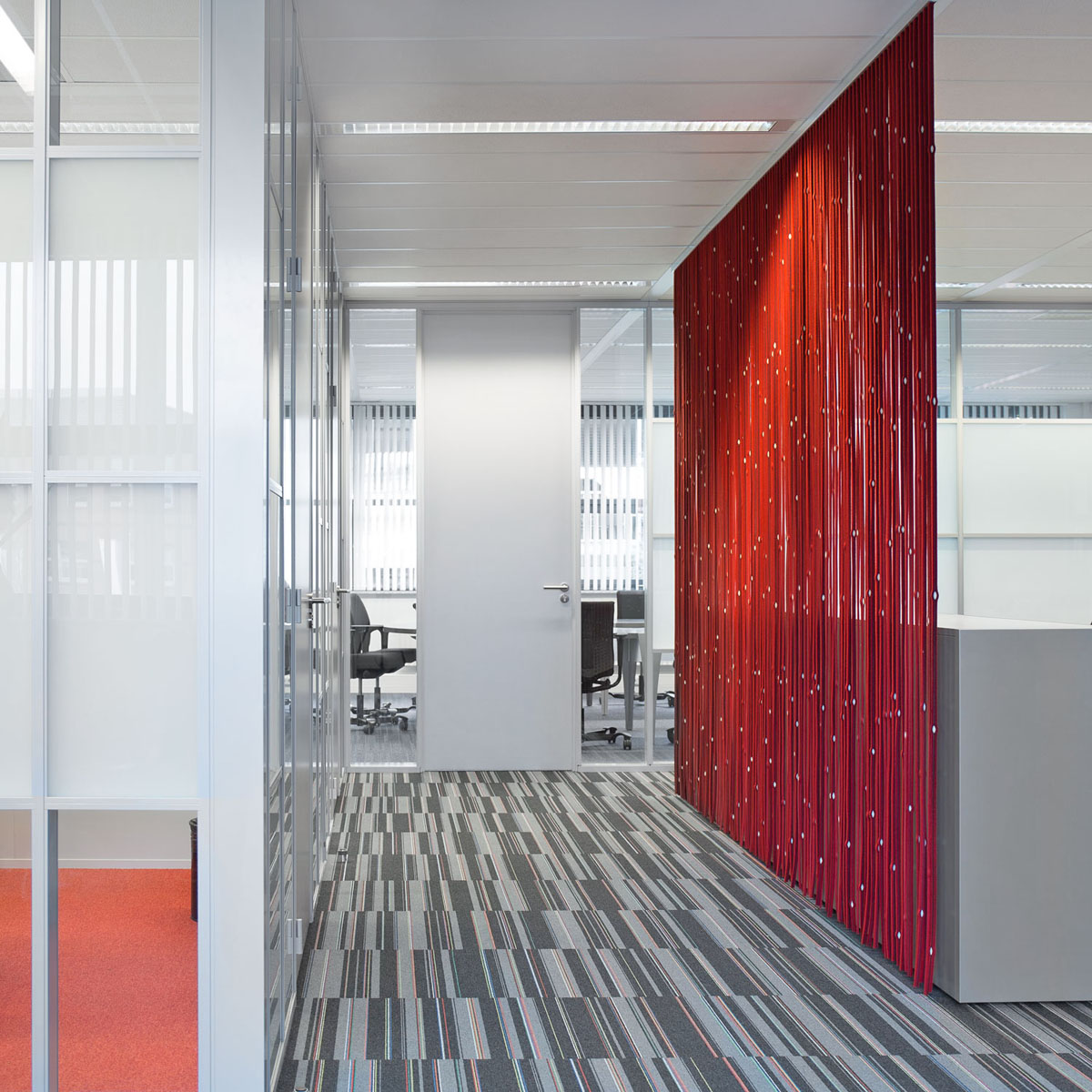 The formerly well-defined lines between home and the office are becoming an increasingly grey area. Office work is more independent, efficient, and more
personal. This shift in work ethic calls for a complete change in office makeup, and the focus is on flexible.
Strips of felt are suspended from a rail creating a flexible walk through partition. The specially engineered rail can be adapted to your usage of the space in straight lines, curved shapes or totally around you.
LAMA designed several strip types. CELL includes the white dot. METRIX has a subdued palette with subtle but colorful accent dashes. GLOW includes a transparant accent. STRPSonly; just stripes. Select uni, multi or a random color repetition to match your style.
COLLECTION
stripfelt collection
PRODUCT
curtain strips suspended from rail
TYPES
cell, metrix, strps only, glow
SYSTEM
rail straight or circular
MATERIALS
strips 100% wool felt
rail white aluminium l rvs strip holders
COLORS
39 colors
HIGHT
up to 6000 mm
LENGHT
unlimited, invisible linkable
WEIGHT
felt strips 945 g/m2
APPLICATION
window, room divider, decoration, other….
ADDED VALUE
sound absorption, sustainable, strips replaceable
CUSTOMIZATION
custom felt colors or extra long strips at request
custom shape system or RAL color rail at request