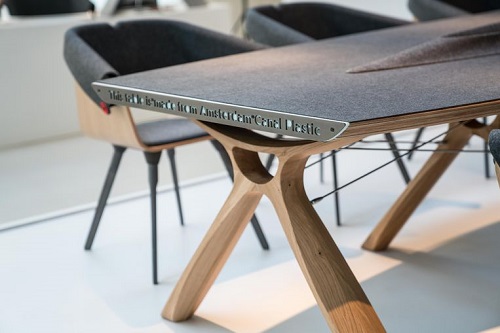 Home is where the heart is. But how do you conquer that heart when your house is far away from home? During Milan Design Week, hospitality forms the starting point of the second edition of the international design exhibition DesignLanguage. No matter how many languages are spoken, design is one of them, and no matter where we are in the world, the hallmark of the designer is pre-eminently suited to make us feel at home in far away places. Between 17 and 22 April 2018, the group exhibition will show the work of 13 design agencies and brands, and reveals the stratification of design and the diversity of designlanguages through everyday designs.
Design Language wants to show the wealth of cultural identities that lie behind objects. The show includes more than 25 design studios and brands and brings together professionals from all over the world for a three-day conference about design language. A product says a great deal about the culture in which it was developed. 'Design Languageis a cross between a trade fair and an exhibition in which diversity in approach and form is the leitmotiv,' says David Heldt, co-initiator of the presentation during Salone del Mobile. The exhibition provides common ground where different design worlds collide and new alliances are forged
.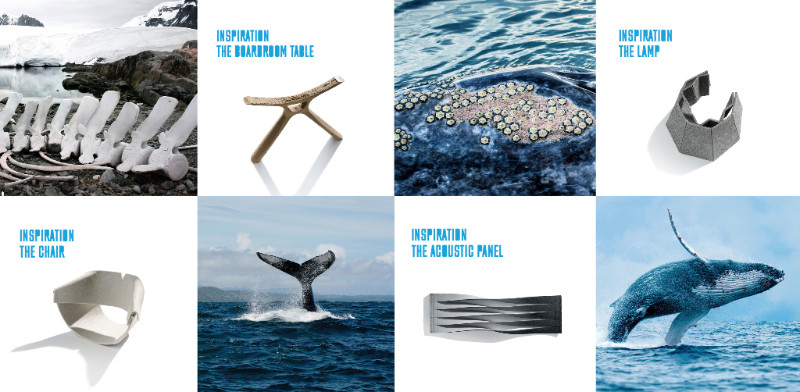 LAMA concept commissioned by Plastic Whale
Plastic soup is a growing global problem: this year another 8 billion kilos of plastic waste will enter the world's waters. Plastic Whale and Vepa Project Furniture decided to stop talking and do something about this. LAMA concept joined the mission, developed the conceptstory and designed the complete collection. Joining forces to turn a problem into a solution: Our designs for Plastic Whale are showcased at:
Design Language Hotel
nhow Hotel, Via Tortona 35, 20144 Milan
Opening hours: Tue 17 April – Sun 22 April 2018, 10:00 – 20:00. Sun till 18:00. 
–
Also, join the live interview with Marius Smit, founder of Plastic Whale, led by Tracy Metz
Human Nature – designing the equilibrium
Connecting the Dots & Creative Holland
Under the title Human Nature, designing the equilibrium, eleven Dutch designers and brands answer questions about a future in which Humankind and Nature enter into a new relationship. This theme seems to be made for designers from a country that was once under water. The way in which designers see the future says a great deal about Dutch design culture and how it relates to the issues humanity is facing.
13.00 Marius Smit – Plastic Whale

top-right-radius: 2px; border-bottom-right-radius: 2px; border-bottom-left-radius: 2px; text-indent: 20px; width: auto; padding: 0px 4px 0px 0px; text-align: center; font-style: normal; font-variant-caps: normal; font-weight: bold; font-stretch: normal; font-size: 11px; line-height: 20px; font-family: 'Helvetica Neue', Helvetica, sans-serif; color: #ffffff; background-image: url(data:image/svg+xml; base64,phn2zyb4bwxucz0iahr0cdovl3d3dy53my5vcmcvmjawmc9zdmciighlawdodd0imzbwecigd2lkdgg9ijmwchgiihzpzxdcb3g9ii0xic0xidmxidmxij48zz48cgf0acbkpsjnmjkundq5lde0ljy2mibdmjkundq5ldiyljcymiaymi44njgsmjkumju2ide0ljc1ldi5lji1nibdni42mzismjkumju2idaumduxldiyljcymiawlja1mswxnc42njigqzaumduxldyunjaxidyunjmyldaumdy3ide0ljc1ldaumdy3iemymi44njgsmc4wnjcgmjkundq5ldyunjaxidi5ljq0oswxnc42njiiigzpbgw9iinmzmyiihn0cm9rzt0ii2zmziigc3ryb2tllxdpzhropsixij48l3bhdgg+phbhdgggzd0itte0ljczmywxljy4nibdny41mtysms42odygms42njusny40otugms42njusmtqunjyyiemxljy2nswymc4xntkgns4xmdksmjquodu0idkuotcsmjyunzq0iem5ljg1niwyns43mtggos43ntmsmjqumtqzidewljaxniwymy4wmjigqzewlji1mywymi4wmsaxms41ndgsmtyuntcyidexlju0ocwxni41nzigqzexlju0ocwxni41nzigmteumtu3lde1ljc5nsaxms4xntcsmtqunjq2iemxms4xntcsmtiuodqyideyljixmswxms40otugmtmuntiyldexljq5nsbdmtqunjm3ldexljq5nsaxns4xnzusmtiumzi2ide1lje3nswxmy4zmjmgqze1lje3nswxnc40mzygmtqundyylde2ljegmtqumdkzlde3ljy0mybdmtmunzg1lde4ljkznsaxnc43ndusmtkuotg4ide2ljayocwxos45odggqze4ljm1mswxos45odggmjaumtm2lde3lju1niaymc4xmzysmtqumdq2iemymc4xmzysmtauotm5ide3ljg4ocw4ljc2nyaxnc42nzgsoc43njcgqzewljk1osw4ljc2nya4ljc3nywxms41mzygoc43nzcsmtqumzk4iem4ljc3nywxns41mtmgos4ymswxni43mdkgos43ndksmtcumzu5iem5ljg1niwxny40odggos44nzismtcunia5ljg0lde3ljczmsbdos43ndesmtgumtqxidkuntismtkumdizidkundc3lde5ljiwmybdos40miwxos40nca5lji4ocwxos40otegos4wncwxos4znzygqzcunda4lde4ljyymia2ljm4nywxni4yntigni4zodcsmtqumzq5iem2ljm4nywxmc4yntygos4zodmsni40otcgmtuumdiyldyundk3iemxos41ntusni40otcgmjmumdc4ldkunza1idizlja3ocwxmy45otegqzizlja3ocwxoc40njmgmjaumjm5ldiylja2miaxni4yotcsmjiumdyyiemxnc45nzmsmjiumdyyidezljcyocwyms4znzkgmtmumzayldiwlju3mibdmtmumzayldiwlju3miaxmi42ndcsmjmumdugmtiundg4ldizljy1nybdmtiumtkzldi0ljc4ncaxms4zotysmjyumtk2idewljg2mywyny4wntggqzeylja4niwyny40mzqgmtmumzg2ldi3ljyznyaxnc43mzmsmjcunjm3iemyms45nswyny42mzcgmjcuodaxldixljgyocayny44mdesmtqunjyyiemyny44mdesny40otugmjeuotusms42odygmtqunzmzldeunjg2iibmawxspsijymqwodfjij48l3bhdgg+pc9npjwvc3znpg==); background-size: 14px 14px; background-color: #bd081c; position: absolute; opacity: 1; z-index: 8675309; display: none; cursor: pointer; border: none; -webkit-font-smoothing: antialiased; top: 228px; left: 20px; background-position: 3px 50%; background-repeat: no-repeat no-repeat;">Bewarentop-right-radius: 2px; border-bottom-right-radius: 2px; border-bottom-left-radius: 2px; text-indent: 20px; width: auto; padding: 0px 4px 0px 0px; text-align: center; font-style: normal; font-variant-caps: normal; font-weight: bold; font-stretch: normal; font-size: 11px; line-height: 20px; font-family: 'Helvetica Neue', Helvetica, sans-serif; color: #ffffff; background-image: url(data:image/svg+xml; base64,phn2zyb4bwxucz0iahr0cdovl3d3dy53my5vcmcvmjawmc9zdmciighlawdodd0imzbwecigd2lkdgg9ijmwchgiihzpzxdcb3g9ii0xic0xidmxidmxij48zz48cgf0acbkpsjnmjkundq5lde0ljy2mibdmjkundq5ldiyljcymiaymi44njgsmjkumju2ide0ljc1ldi5lji1nibdni42mzismjkumju2idaumduxldiyljcymiawlja1mswxnc42njigqzaumduxldyunjaxidyunjmyldaumdy3ide0ljc1ldaumdy3iemymi44njgsmc4wnjcgmjkundq5ldyunjaxidi5ljq0oswxnc42njiiigzpbgw9iinmzmyiihn0cm9rzt0ii2zmziigc3ryb2tllxdpzhropsixij48l3bhdgg+phbhdgggzd0itte0ljczmywxljy4nibdny41mtysms42odygms42njusny40otugms42njusmtqunjyyiemxljy2nswymc4xntkgns4xmdksmjquodu0idkuotcsmjyunzq0iem5ljg1niwyns43mtggos43ntmsmjqumtqzidewljaxniwymy4wmjigqzewlji1mywymi4wmsaxms41ndgsmtyuntcyidexlju0ocwxni41nzigqzexlju0ocwxni41nzigmteumtu3lde1ljc5nsaxms4xntcsmtqunjq2iemxms4xntcsmtiuodqyideyljixmswxms40otugmtmuntiyldexljq5nsbdmtqunjm3ldexljq5nsaxns4xnzusmtiumzi2ide1lje3nswxmy4zmjmgqze1lje3nswxnc40mzygmtqundyylde2ljegmtqumdkzlde3ljy0mybdmtmunzg1lde4ljkznsaxnc43ndusmtkuotg4ide2ljayocwxos45odggqze4ljm1mswxos45odggmjaumtm2lde3lju1niaymc4xmzysmtqumdq2iemymc4xmzysmtauotm5ide3ljg4ocw4ljc2nyaxnc42nzgsoc43njcgqzewljk1osw4ljc2nya4ljc3nywxms41mzygoc43nzcsmtqumzk4iem4ljc3nywxns41mtmgos4ymswxni43mdkgos43ndksmtcumzu5iem5ljg1niwxny40odggos44nzismtcunia5ljg0lde3ljczmsbdos43ndesmtgumtqxidkuntismtkumdizidkundc3lde5ljiwmybdos40miwxos40nca5lji4ocwxos40otegos4wncwxos4znzygqzcunda4lde4ljyymia2ljm4nywxni4yntigni4zodcsmtqumzq5iem2ljm4nywxmc4yntygos4zodmsni40otcgmtuumdiyldyundk3iemxos41ntusni40otcgmjmumdc4ldkunza1idizlja3ocwxmy45otegqzizlja3ocwxoc40njmgmjaumjm5ldiylja2miaxni4yotcsmjiumdyyiemxnc45nzmsmjiumdyyidezljcyocwyms4znzkgmtmumzayldiwlju3mibdmtmumzayldiwlju3miaxmi42ndcsmjmumdugmtiundg4ldizljy1nybdmtiumtkzldi0ljc4ncaxms4zotysmjyumtk2idewljg2mywyny4wntggqzeylja4niwyny40mzqgmtmumzg2ldi3ljyznyaxnc43mzmsmjcunjm3iemyms45nswyny42mzcgmjcuodaxldixljgyocayny44mdesmtqunjyyiemyny44mdesny40otugmjeuotusms42odygmtqunzmzldeunjg2iibmawxspsijymqwodfjij48l3bhdgg+pc9npjwvc3znpg==); background-size: 14px 14px; background-color: #bd081c; position: absolute; opacity: 1; z-index: 8675309; display: none; cursor: pointer; border: none; -webkit-font-smoothing: antialiased; top: 228px; left: 20px; background-position: 3px 50%; background-repeat: no-repeat no-repeat;">Bewaren
top-right-radius: 2px; border-bottom-right-radius: 2px; border-bottom-left-radius: 2px; text-indent: 20px; width: auto; padding: 0px 4px 0px 0px; text-align: center; font-style: normal; font-variant-caps: normal; font-weight: bold; font-stretch: normal; font-size: 11px; line-height: 20px; font-family: 'Helvetica Neue', Helvetica, sans-serif; color: #ffffff; background-image: url(data:image/svg+xml; base64,phn2zyb4bwxucz0iahr0cdovl3d3dy53my5vcmcvmjawmc9zdmciighlawdodd0imzbwecigd2lkdgg9ijmwchgiihzpzxdcb3g9ii0xic0xidmxidmxij48zz48cgf0acbkpsjnmjkundq5lde0ljy2mibdmjkundq5ldiyljcymiaymi44njgsmjkumju2ide0ljc1ldi5lji1nibdni42mzismjkumju2idaumduxldiyljcymiawlja1mswxnc42njigqzaumduxldyunjaxidyunjmyldaumdy3ide0ljc1ldaumdy3iemymi44njgsmc4wnjcgmjkundq5ldyunjaxidi5ljq0oswxnc42njiiigzpbgw9iinmzmyiihn0cm9rzt0ii2zmziigc3ryb2tllxdpzhropsixij48l3bhdgg+phbhdgggzd0itte0ljczmywxljy4nibdny41mtysms42odygms42njusny40otugms42njusmtqunjyyiemxljy2nswymc4xntkgns4xmdksmjquodu0idkuotcsmjyunzq0iem5ljg1niwyns43mtggos43ntmsmjqumtqzidewljaxniwymy4wmjigqzewlji1mywymi4wmsaxms41ndgsmtyuntcyidexlju0ocwxni41nzigqzexlju0ocwxni41nzigmteumtu3lde1ljc5nsaxms4xntcsmtqunjq2iemxms4xntcsmtiuodqyideyljixmswxms40otugmtmuntiyldexljq5nsbdmtqunjm3ldexljq5nsaxns4xnzusmtiumzi2ide1lje3nswxmy4zmjmgqze1lje3nswxnc40mzygmtqundyylde2ljegmtqumdkzlde3ljy0mybdmtmunzg1lde4ljkznsaxnc43ndusmtkuotg4ide2ljayocwxos45odggqze4ljm1mswxos45odggmjaumtm2lde3lju1niaymc4xmzysmtqumdq2iemymc4xmzysmtauotm5ide3ljg4ocw4ljc2nyaxnc42nzgsoc43njcgqzewljk1osw4ljc2nya4ljc3nywxms41mzygoc43nzcsmtqumzk4iem4ljc3nywxns41mtmgos4ymswxni43mdkgos43ndksmtcumzu5iem5ljg1niwxny40odggos44nzismtcunia5ljg0lde3ljczmsbdos43ndesmtgumtqxidkuntismtkumdizidkundc3lde5ljiwmybdos40miwxos40nca5lji4ocwxos40otegos4wncwxos4znzygqzcunda4lde4ljyymia2ljm4nywxni4yntigni4zodcsmtqumzq5iem2ljm4nywxmc4yntygos4zodmsni40otcgmtuumdiyldyundk3iemxos41ntusni40otcgmjmumdc4ldkunza1idizlja3ocwxmy45otegqzizlja3ocwxoc40njmgmjaumjm5ldiylja2miaxni4yotcsmjiumdyyiemxnc45nzmsmjiumdyyidezljcyocwyms4znzkgmtmumzayldiwlju3mibdmtmumzayldiwlju3miaxmi42ndcsmjmumdugmtiundg4ldizljy1nybdmtiumtkzldi0ljc4ncaxms4zotysmjyumtk2idewljg2mywyny4wntggqzeylja4niwyny40mzqgmtmumzg2ldi3ljyznyaxnc43mzmsmjcunjm3iemyms45nswyny42mzcgmjcuodaxldixljgyocayny44mdesmtqunjyyiemyny44mdesny40otugmjeuotusms42odygmtqunzmzldeunjg2iibmawxspsijymqwodfjij48l3bhdgg+pc9npjwvc3znpg==); background-size: 14px 14px; background-color: #bd081c; position: absolute; opacity: 1; z-index: 8675309; display: none; cursor: pointer; border: none; -webkit-font-smoothing: antialiased; top: 616px; left: 24px; background-position: 3px 50%; background-repeat: no-repeat no-repeat;">Bewarentop-right-radius: 2px; border-bottom-right-radius: 2px; border-bottom-left-radius: 2px; text-indent: 20px; width: auto; padding: 0px 4px 0px 0px; text-align: center; font-style: normal; font-variant-caps: normal; font-weight: bold; font-stretch: normal; font-size: 11px; line-height: 20px; font-family: 'Helvetica Neue', Helvetica, sans-serif; color: #ffffff; background-image: url(data:image/svg+xml; base64,phn2zyb4bwxucz0iahr0cdovl3d3dy53my5vcmcvmjawmc9zdmciighlawdodd0imzbwecigd2lkdgg9ijmwchgiihzpzxdcb3g9ii0xic0xidmxidmxij48zz48cgf0acbkpsjnmjkundq5lde0ljy2mibdmjkundq5ldiyljcymiaymi44njgsmjkumju2ide0ljc1ldi5lji1nibdni42mzismjkumju2idaumduxldiyljcymiawlja1mswxnc42njigqzaumduxldyunjaxidyunjmyldaumdy3ide0ljc1ldaumdy3iemymi44njgsmc4wnjcgmjkundq5ldyunjaxidi5ljq0oswxnc42njiiigzpbgw9iinmzmyiihn0cm9rzt0ii2zmziigc3ryb2tllxdpzhropsixij48l3bhdgg+phbhdgggzd0itte0ljczmywxljy4nibdny41mtysms42odygms42njusny40otugms42njusmtqunjyyiemxljy2nswymc4xntkgns4xmdksmjquodu0idkuotcsmjyunzq0iem5ljg1niwyns43mtggos43ntmsmjqumtqzidewljaxniwymy4wmjigqzewlji1mywymi4wmsaxms41ndgsmtyuntcyidexlju0ocwxni41nzigqzexlju0ocwxni41nzigmteumtu3lde1ljc5nsaxms4xntcsmtqunjq2iemxms4xntcsmtiuodqyideyljixmswxms40otugmtmuntiyldexljq5nsbdmtqunjm3ldexljq5nsaxns4xnzusmtiumzi2ide1lje3nswxmy4zmjmgqze1lje3nswxnc40mzygmtqundyylde2ljegmtqumdkzlde3ljy0mybdmtmunzg1lde4ljkznsaxnc43ndusmtkuotg4ide2ljayocwxos45odggqze4ljm1mswxos45odggmjaumtm2lde3lju1niaymc4xmzysmtqumdq2iemymc4xmzysmtauotm5ide3ljg4ocw4ljc2nyaxnc42nzgsoc43njcgqzewljk1osw4ljc2nya4ljc3nywxms41mzygoc43nzcsmtqumzk4iem4ljc3nywxns41mtmgos4ymswxni43mdkgos43ndksmtcumzu5iem5ljg1niwxny40odggos44nzismtcunia5ljg0lde3ljczmsbdos43ndesmtgumtqxidkuntismtkumdizidkundc3lde5ljiwmybdos40miwxos40nca5lji4ocwxos40otegos4wncwxos4znzygqzcunda4lde4ljyymia2ljm4nywxni4yntigni4zodcsmtqumzq5iem2ljm4nywxmc4yntygos4zodmsni40otcgmtuumdiyldyundk3iemxos41ntusni40otcgmjmumdc4ldkunza1idizlja3ocwxmy45otegqzizlja3ocwxoc40njmgmjaumjm5ldiylja2miaxni4yotcsmjiumdyyiemxnc45nzmsmjiumdyyidezljcyocwyms4znzkgmtmumzayldiwlju3mibdmtmumzayldiwlju3miaxmi42ndcsmjmumdugmtiundg4ldizljy1nybdmtiumtkzldi0ljc4ncaxms4zotysmjyumtk2idewljg2mywyny4wntggqzeylja4niwyny40mzqgmtmumzg2ldi3ljyznyaxnc43mzmsmjcunjm3iemyms45nswyny42mzcgmjcuodaxldixljgyocayny44mdesmtqunjyyiemyny44mdesny40otugmjeuotusms42odygmtqunzmzldeunjg2iibmawxspsijymqwodfjij48l3bhdgg+pc9npjwvc3znpg==); background-size: 14px 14px; background-color: #bd081c; position: absolute; opacity: 1; z-index: 8675309; display: none; cursor: pointer; border: none; -webkit-font-smoothing: antialiased; top: 616px; left: 24px; background-position: 3px 50%; background-repeat: no-repeat no-repeat;">Bewaren
top-right-radius: 2px; border-bottom-right-radius: 2px; border-bottom-left-radius: 2px; text-indent: 20px; width: auto; padding: 0px 4px 0px 0px; text-align: center; font-style: normal; font-variant-caps: normal; font-weight: bold; font-stretch: normal; font-size: 11px; line-height: 20px; font-family: 'Helvetica Neue', Helvetica, sans-serif; color: #ffffff; background-image: url(data:image/svg+xml; base64,phn2zyb4bwxucz0iahr0cdovl3d3dy53my5vcmcvmjawmc9zdmciighlawdodd0imzbwecigd2lkdgg9ijmwchgiihzpzxdcb3g9ii0xic0xidmxidmxij48zz48cgf0acbkpsjnmjkundq5lde0ljy2mibdmjkundq5ldiyljcymiaymi44njgsmjkumju2ide0ljc1ldi5lji1nibdni42mzismjkumju2idaumduxldiyljcymiawlja1mswxnc42njigqzaumduxldyunjaxidyunjmyldaumdy3ide0ljc1ldaumdy3iemymi44njgsmc4wnjcgmjkundq5ldyunjaxidi5ljq0oswxnc42njiiigzpbgw9iinmzmyiihn0cm9rzt0ii2zmziigc3ryb2tllxdpzhropsixij48l3bhdgg+phbhdgggzd0itte0ljczmywxljy4nibdny41mtysms42odygms42njusny40otugms42njusmtqunjyyiemxljy2nswymc4xntkgns4xmdksmjquodu0idkuotcsmjyunzq0iem5ljg1niwyns43mtggos43ntmsmjqumtqzidewljaxniwymy4wmjigqzewlji1mywymi4wmsaxms41ndgsmtyuntcyidexlju0ocwxni41nzigqzexlju0ocwxni41nzigmteumtu3lde1ljc5nsaxms4xntcsmtqunjq2iemxms4xntcsmtiuodqyideyljixmswxms40otugmtmuntiyldexljq5nsbdmtqunjm3ldexljq5nsaxns4xnzusmtiumzi2ide1lje3nswxmy4zmjmgqze1lje3nswxnc40mzygmtqundyylde2ljegmtqumdkzlde3ljy0mybdmtmunzg1lde4ljkznsaxnc43ndusmtkuotg4ide2ljayocwxos45odggqze4ljm1mswxos45odggmjaumtm2lde3lju1niaymc4xmzysmtqumdq2iemymc4xmzysmtauotm5ide3ljg4ocw4ljc2nyaxnc42nzgsoc43njcgqzewljk1osw4ljc2nya4ljc3nywxms41mzygoc43nzcsmtqumzk4iem4ljc3nywxns41mtmgos4ymswxni43mdkgos43ndksmtcumzu5iem5ljg1niwxny40odggos44nzismtcunia5ljg0lde3ljczmsbdos43ndesmtgumtqxidkuntismtkumdizidkundc3lde5ljiwmybdos40miwxos40nca5lji4ocwxos40otegos4wncwxos4znzygqzcunda4lde4ljyymia2ljm4nywxni4yntigni4zodcsmtqumzq5iem2ljm4nywxmc4yntygos4zodmsni40otcgmtuumdiyldyundk3iemxos41ntusni40otcgmjmumdc4ldkunza1idizlja3ocwxmy45otegqzizlja3ocwxoc40njmgmjaumjm5ldiylja2miaxni4yotcsmjiumdyyiemxnc45nzmsmjiumdyyidezljcyocwyms4znzkgmtmumzayldiwlju3mibdmtmumzayldiwlju3miaxmi42ndcsmjmumdugmtiundg4ldizljy1nybdmtiumtkzldi0ljc4ncaxms4zotysmjyumtk2idewljg2mywyny4wntggqzeylja4niwyny40mzqgmtmumzg2ldi3ljyznyaxnc43mzmsmjcunjm3iemyms45nswyny42mzcgmjcuodaxldixljgyocayny44mdesmtqunjyyiemyny44mdesny40otugmjeuotusms42odygmtqunzmzldeunjg2iibmawxspsijymqwodfjij48l3bhdgg+pc9npjwvc3znpg==); background-size: 14px 14px; background-color: #bd081c; position: absolute; opacity: 1; z-index: 8675309; display: none; cursor: pointer; border: none; -webkit-font-smoothing: antialiased; top: 616px; left: 24px; background-position: 3px 50%; background-repeat: no-repeat no-repeat;">Bewarentop-right-radius: 2px; border-bottom-right-radius: 2px; border-bottom-left-radius: 2px; text-indent: 20px; width: auto; padding: 0px 4px 0px 0px; text-align: center; font-style: normal; font-variant-caps: normal; font-weight: bold; font-stretch: normal; font-size: 11px; line-height: 20px; font-family: 'Helvetica Neue', Helvetica, sans-serif; color: #ffffff; background-image: url(data:image/svg+xml; base64,phn2zyb4bwxucz0iahr0cdovl3d3dy53my5vcmcvmjawmc9zdmciighlawdodd0imzbwecigd2lkdgg9ijmwchgiihzpzxdcb3g9ii0xic0xidmxidmxij48zz48cgf0acbkpsjnmjkundq5lde0ljy2mibdmjkundq5ldiyljcymiaymi44njgsmjkumju2ide0ljc1ldi5lji1nibdni42mzismjkumju2idaumduxldiyljcymiawlja1mswxnc42njigqzaumduxldyunjaxidyunjmyldaumdy3ide0ljc1ldaumdy3iemymi44njgsmc4wnjcgmjkundq5ldyunjaxidi5ljq0oswxnc42njiiigzpbgw9iinmzmyiihn0cm9rzt0ii2zmziigc3ryb2tllxdpzhropsixij48l3bhdgg+phbhdgggzd0itte0ljczmywxljy4nibdny41mtysms42odygms42njusny40otugms42njusmtqunjyyiemxljy2nswymc4xntkgns4xmdksmjquodu0idkuotcsmjyunzq0iem5ljg1niwyns43mtggos43ntmsmjqumtqzidewljaxniwymy4wmjigqzewlji1mywymi4wmsaxms41ndgsmtyuntcyidexlju0ocwxni41nzigqzexlju0ocwxni41nzigmteumtu3lde1ljc5nsaxms4xntcsmtqunjq2iemxms4xntcsmtiuodqyideyljixmswxms40otugmtmuntiyldexljq5nsbdmtqunjm3ldexljq5nsaxns4xnzusmtiumzi2ide1lje3nswxmy4zmjmgqze1lje3nswxnc40mzygmtqundyylde2ljegmtqumdkzlde3ljy0mybdmtmunzg1lde4ljkznsaxnc43ndusmtkuotg4ide2ljayocwxos45odggqze4ljm1mswxos45odggmjaumtm2lde3lju1niaymc4xmzysmtqumdq2iemymc4xmzysmtauotm5ide3ljg4ocw4ljc2nyaxnc42nzgsoc43njcgqzewljk1osw4ljc2nya4ljc3nywxms41mzygoc43nzcsmtqumzk4iem4ljc3nywxns41mtmgos4ymswxni43mdkgos43ndksmtcumzu5iem5ljg1niwxny40odggos44nzismtcunia5ljg0lde3ljczmsbdos43ndesmtgumtqxidkuntismtkumdizidkundc3lde5ljiwmybdos40miwxos40nca5lji4ocwxos40otegos4wncwxos4znzygqzcunda4lde4ljyymia2ljm4nywxni4yntigni4zodcsmtqumzq5iem2ljm4nywxmc4yntygos4zodmsni40otcgmtuumdiyldyundk3iemxos41ntusni40otcgmjmumdc4ldkunza1idizlja3ocwxmy45otegqzizlja3ocwxoc40njmgmjaumjm5ldiylja2miaxni4yotcsmjiumdyyiemxnc45nzmsmjiumdyyidezljcyocwyms4znzkgmtmumzayldiwlju3mibdmtmumzayldiwlju3miaxmi42ndcsmjmumdugmtiundg4ldizljy1nybdmtiumtkzldi0ljc4ncaxms4zotysmjyumtk2idewljg2mywyny4wntggqzeylja4niwyny40mzqgmtmumzg2ldi3ljyznyaxnc43mzmsmjcunjm3iemyms45nswyny42mzcgmjcuodaxldixljgyocayny44mdesmtqunjyyiemyny44mdesny40otugmjeuotusms42odygmtqunzmzldeunjg2iibmawxspsijymqwodfjij48l3bhdgg+pc9npjwvc3znpg==); background-size: 14px 14px; background-color: #bd081c; position: absolute; opacity: 1; z-index: 8675309; display: none; cursor: pointer; border: none; -webkit-font-smoothing: antialiased; top: 616px; left: 24px; background-position: 3px 50%; background-repeat: no-repeat no-repeat;">Bewaren
top-right-radius: 2px; border-bottom-right-radius: 2px; border-bottom-left-radius: 2px; text-indent: 20px; width: auto; padding: 0px 4px 0px 0px; text-align: center; font-style: normal; font-variant-caps: normal; font-weight: bold; font-stretch: normal; font-size: 11px; line-height: 20px; font-family: 'Helvetica Neue', Helvetica, sans-serif; color: #ffffff; background-image: url(data:image/svg+xml; base64,phn2zyb4bwxucz0iahr0cdovl3d3dy53my5vcmcvmjawmc9zdmciighlawdodd0imzbwecigd2lkdgg9ijmwchgiihzpzxdcb3g9ii0xic0xidmxidmxij48zz48cgf0acbkpsjnmjkundq5lde0ljy2mibdmjkundq5ldiyljcymiaymi44njgsmjkumju2ide0ljc1ldi5lji1nibdni42mzismjkumju2idaumduxldiyljcymiawlja1mswxnc42njigqzaumduxldyunjaxidyunjmyldaumdy3ide0ljc1ldaumdy3iemymi44njgsmc4wnjcgmjkundq5ldyunjaxidi5ljq0oswxnc42njiiigzpbgw9iinmzmyiihn0cm9rzt0ii2zmziigc3ryb2tllxdpzhropsixij48l3bhdgg+phbhdgggzd0itte0ljczmywxljy4nibdny41mtysms42odygms42njusny40otugms42njusmtqunjyyiemxljy2nswymc4xntkgns4xmdksmjquodu0idkuotcsmjyunzq0iem5ljg1niwyns43mtggos43ntmsmjqumtqzidewljaxniwymy4wmjigqzewlji1mywymi4wmsaxms41ndgsmtyuntcyidexlju0ocwxni41nzigqzexlju0ocwxni41nzigmteumtu3lde1ljc5nsaxms4xntcsmtqunjq2iemxms4xntcsmtiuodqyideyljixmswxms40otugmtmuntiyldexljq5nsbdmtqunjm3ldexljq5nsaxns4xnzusmtiumzi2ide1lje3nswxmy4zmjmgqze1lje3nswxnc40mzygmtqundyylde2ljegmtqumdkzlde3ljy0mybdmtmunzg1lde4ljkznsaxnc43ndusmtkuotg4ide2ljayocwxos45odggqze4ljm1mswxos45odggmjaumtm2lde3lju1niaymc4xmzysmtqumdq2iemymc4xmzysmtauotm5ide3ljg4ocw4ljc2nyaxnc42nzgsoc43njcgqzewljk1osw4ljc2nya4ljc3nywxms41mzygoc43nzcsmtqumzk4iem4ljc3nywxns41mtmgos4ymswxni43mdkgos43ndksmtcumzu5iem5ljg1niwxny40odggos44nzismtcunia5ljg0lde3ljczmsbdos43ndesmtgumtqxidkuntismtkumdizidkundc3lde5ljiwmybdos40miwxos40nca5lji4ocwxos40otegos4wncwxos4znzygqzcunda4lde4ljyymia2ljm4nywxni4yntigni4zodcsmtqumzq5iem2ljm4nywxmc4yntygos4zodmsni40otcgmtuumdiyldyundk3iemxos41ntusni40otcgmjmumdc4ldkunza1idizlja3ocwxmy45otegqzizlja3ocwxoc40njmgmjaumjm5ldiylja2miaxni4yotcsmjiumdyyiemxnc45nzmsmjiumdyyidezljcyocwyms4znzkgmtmumzayldiwlju3mibdmtmumzayldiwlju3miaxmi42ndcsmjmumdugmtiundg4ldizljy1nybdmtiumtkzldi0ljc4ncaxms4zotysmjyumtk2idewljg2mywyny4wntggqzeylja4niwyny40mzqgmtmumzg2ldi3ljyznyaxnc43mzmsmjcunjm3iemyms45nswyny42mzcgmjcuodaxldixljgyocayny44mdesmtqunjyyiemyny44mdesny40otugmjeuotusms42odygmtqunzmzldeunjg2iibmawxspsijymqwodfjij48l3bhdgg+pc9npjwvc3znpg==); background-size: 14px 14px; background-color: #bd081c; position: absolute; opacity: 1; z-index: 8675309; display: none; cursor: pointer; border: none; -webkit-font-smoothing: antialiased; top: 616px; left: 24px; background-position: 3px 50%; background-repeat: no-repeat no-repeat;">Bewarentop-right-radius: 2px; border-bottom-right-radius: 2px; border-bottom-left-radius: 2px; text-indent: 20px; width: auto; padding: 0px 4px 0px 0px; text-align: center; font-style: normal; font-variant-caps: normal; font-weight: bold; font-stretch: normal; font-size: 11px; line-height: 20px; font-family: 'Helvetica Neue', Helvetica, sans-serif; color: #ffffff; background-image: url(data:image/svg+xml; base64,phn2zyb4bwxucz0iahr0cdovl3d3dy53my5vcmcvmjawmc9zdmciighlawdodd0imzbwecigd2lkdgg9ijmwchgiihzpzxdcb3g9ii0xic0xidmxidmxij48zz48cgf0acbkpsjnmjkundq5lde0ljy2mibdmjkundq5ldiyljcymiaymi44njgsmjkumju2ide0ljc1ldi5lji1nibdni42mzismjkumju2idaumduxldiyljcymiawlja1mswxnc42njigqzaumduxldyunjaxidyunjmyldaumdy3ide0ljc1ldaumdy3iemymi44njgsmc4wnjcgmjkundq5ldyunjaxidi5ljq0oswxnc42njiiigzpbgw9iinmzmyiihn0cm9rzt0ii2zmziigc3ryb2tllxdpzhropsixij48l3bhdgg+phbhdgggzd0itte0ljczmywxljy4nibdny41mtysms42odygms42njusny40otugms42njusmtqunjyyiemxljy2nswymc4xntkgns4xmdksmjquodu0idkuotcsmjyunzq0iem5ljg1niwyns43mtggos43ntmsmjqumtqzidewljaxniwymy4wmjigqzewlji1mywymi4wmsaxms41ndgsmtyuntcyidexlju0ocwxni41nzigqzexlju0ocwxni41nzigmteumtu3lde1ljc5nsaxms4xntcsmtqunjq2iemxms4xntcsmtiuodqyideyljixmswxms40otugmtmuntiyldexljq5nsbdmtqunjm3ldexljq5nsaxns4xnzusmtiumzi2ide1lje3nswxmy4zmjmgqze1lje3nswxnc40mzygmtqundyylde2ljegmtqumdkzlde3ljy0mybdmtmunzg1lde4ljkznsaxnc43ndusmtkuotg4ide2ljayocwxos45odggqze4ljm1mswxos45odggmjaumtm2lde3lju1niaymc4xmzysmtqumdq2iemymc4xmzysmtauotm5ide3ljg4ocw4ljc2nyaxnc42nzgsoc43njcgqzewljk1osw4ljc2nya4ljc3nywxms41mzygoc43nzcsmtqumzk4iem4ljc3nywxns41mtmgos4ymswxni43mdkgos43ndksmtcumzu5iem5ljg1niwxny40odggos44nzismtcunia5ljg0lde3ljczmsbdos43ndesmtgumtqxidkuntismtkumdizidkundc3lde5ljiwmybdos40miwxos40nca5lji4ocwxos40otegos4wncwxos4znzygqzcunda4lde4ljyymia2ljm4nywxni4yntigni4zodcsmtqumzq5iem2ljm4nywxmc4yntygos4zodmsni40otcgmtuumdiyldyundk3iemxos41ntusni40otcgmjmumdc4ldkunza1idizlja3ocwxmy45otegqzizlja3ocwxoc40njmgmjaumjm5ldiylja2miaxni4yotcsmjiumdyyiemxnc45nzmsmjiumdyyidezljcyocwyms4znzkgmtmumzayldiwlju3mibdmtmumzayldiwlju3miaxmi42ndcsmjmumdugmtiundg4ldizljy1nybdmtiumtkzldi0ljc4ncaxms4zotysmjyumtk2idewljg2mywyny4wntggqzeylja4niwyny40mzqgmtmumzg2ldi3ljyznyaxnc43mzmsmjcunjm3iemyms45nswyny42mzcgmjcuodaxldixljgyocayny44mdesmtqunjyyiemyny44mdesny40otugmjeuotusms42odygmtqunzmzldeunjg2iibmawxspsijymqwodfjij48l3bhdgg+pc9npjwvc3znpg==); background-size: 14px 14px; background-color: #bd081c; position: absolute; opacity: 1; z-index: 8675309; display: none; cursor: pointer; border: none; -webkit-font-smoothing: antialiased; top: 616px; left: 24px; background-position: 3px 50%; background-repeat: no-repeat no-repeat;">Bewaren
top-right-radius: 2px; border-bottom-right-radius: 2px; border-bottom-left-radius: 2px; text-indent: 20px; width: auto; padding: 0px 4px 0px 0px; text-align: center; font-style: normal; font-variant-caps: normal; font-weight: bold; font-stretch: normal; font-size: 11px; line-height: 20px; font-family: 'Helvetica Neue', Helvetica, sans-serif; color: #ffffff; background-image: url(data:image/svg+xml; base64,phn2zyb4bwxucz0iahr0cdovl3d3dy53my5vcmcvmjawmc9zdmciighlawdodd0imzbwecigd2lkdgg9ijmwchgiihzpzxdcb3g9ii0xic0xidmxidmxij48zz48cgf0acbkpsjnmjkundq5lde0ljy2mibdmjkundq5ldiyljcymiaymi44njgsmjkumju2ide0ljc1ldi5lji1nibdni42mzismjkumju2idaumduxldiyljcymiawlja1mswxnc42njigqzaumduxldyunjaxidyunjmyldaumdy3ide0ljc1ldaumdy3iemymi44njgsmc4wnjcgmjkundq5ldyunjaxidi5ljq0oswxnc42njiiigzpbgw9iinmzmyiihn0cm9rzt0ii2zmziigc3ryb2tllxdpzhropsixij48l3bhdgg+phbhdgggzd0itte0ljczmywxljy4nibdny41mtysms42odygms42njusny40otugms42njusmtqunjyyiemxljy2nswymc4xntkgns4xmdksmjquodu0idkuotcsmjyunzq0iem5ljg1niwyns43mtggos43ntmsmjqumtqzidewljaxniwymy4wmjigqzewlji1mywymi4wmsaxms41ndgsmtyuntcyidexlju0ocwxni41nzigqzexlju0ocwxni41nzigmteumtu3lde1ljc5nsaxms4xntcsmtqunjq2iemxms4xntcsmtiuodqyideyljixmswxms40otugmtmuntiyldexljq5nsbdmtqunjm3ldexljq5nsaxns4xnzusmtiumzi2ide1lje3nswxmy4zmjmgqze1lje3nswxnc40mzygmtqundyylde2ljegmtqumdkzlde3ljy0mybdmtmunzg1lde4ljkznsaxnc43ndusmtkuotg4ide2ljayocwxos45odggqze4ljm1mswxos45odggmjaumtm2lde3lju1niaymc4xmzysmtqumdq2iemymc4xmzysmtauotm5ide3ljg4ocw4ljc2nyaxnc42nzgsoc43njcgqzewljk1osw4ljc2nya4ljc3nywxms41mzygoc43nzcsmtqumzk4iem4ljc3nywxns41mtmgos4ymswxni43mdkgos43ndksmtcumzu5iem5ljg1niwxny40odggos44nzismtcunia5ljg0lde3ljczmsbdos43ndesmtgumtqxidkuntismtkumdizidkundc3lde5ljiwmybdos40miwxos40nca5lji4ocwxos40otegos4wncwxos4znzygqzcunda4lde4ljyymia2ljm4nywxni4yntigni4zodcsmtqumzq5iem2ljm4nywxmc4yntygos4zodmsni40otcgmtuumdiyldyundk3iemxos41ntusni40otcgmjmumdc4ldkunza1idizlja3ocwxmy45otegqzizlja3ocwxoc40njmgmjaumjm5ldiylja2miaxni4yotcsmjiumdyyiemxnc45nzmsmjiumdyyidezljcyocwyms4znzkgmtmumzayldiwlju3mibdmtmumzayldiwlju3miaxmi42ndcsmjmumdugmtiundg4ldizljy1nybdmtiumtkzldi0ljc4ncaxms4zotysmjyumtk2idewljg2mywyny4wntggqzeylja4niwyny40mzqgmtmumzg2ldi3ljyznyaxnc43mzmsmjcunjm3iemyms45nswyny42mzcgmjcuodaxldixljgyocayny44mdesmtqunjyyiemyny44mdesny40otugmjeuotusms42odygmtqunzmzldeunjg2iibmawxspsijymqwodfjij48l3bhdgg+pc9npjwvc3znpg==); background-size: 14px 14px; background-color: #bd081c; position: absolute; opacity: 1; z-index: 8675309; display: none; cursor: pointer; border: none; -webkit-font-smoothing: antialiased; background-position: 3px 50%; background-repeat: no-repeat no-repeat;">Bewarentop-right-radius: 2px; border-bottom-right-radius: 2px; border-bottom-left-radius: 2px; text-indent: 20px; width: auto; padding: 0px 4px 0px 0px; text-align: center; font-style: normal; font-variant-caps: normal; font-weight: bold; font-stretch: normal; font-size: 11px; line-height: 20px; font-family: 'Helvetica Neue', Helvetica, sans-serif; color: #ffffff; background-image: url(data:image/svg+xml; base64,phn2zyb4bwxucz0iahr0cdovl3d3dy53my5vcmcvmjawmc9zdmciighlawdodd0imzbwecigd2lkdgg9ijmwchgiihzpzxdcb3g9ii0xic0xidmxidmxij48zz48cgf0acbkpsjnmjkundq5lde0ljy2mibdmjkundq5ldiyljcymiaymi44njgsmjkumju2ide0ljc1ldi5lji1nibdni42mzismjkumju2idaumduxldiyljcymiawlja1mswxnc42njigqzaumduxldyunjaxidyunjmyldaumdy3ide0ljc1ldaumdy3iemymi44njgsmc4wnjcgmjkundq5ldyunjaxidi5ljq0oswxnc42njiiigzpbgw9iinmzmyiihn0cm9rzt0ii2zmziigc3ryb2tllxdpzhropsixij48l3bhdgg+phbhdgggzd0itte0ljczmywxljy4nibdny41mtysms42odygms42njusny40otugms42njusmtqunjyyiemxljy2nswymc4xntkgns4xmdksmjquodu0idkuotcsmjyunzq0iem5ljg1niwyns43mtggos43ntmsmjqumtqzidewljaxniwymy4wmjigqzewlji1mywymi4wmsaxms41ndgsmtyuntcyidexlju0ocwxni41nzigqzexlju0ocwxni41nzigmteumtu3lde1ljc5nsaxms4xntcsmtqunjq2iemxms4xntcsmtiuodqyideyljixmswxms40otugmtmuntiyldexljq5nsbdmtqunjm3ldexljq5nsaxns4xnzusmtiumzi2ide1lje3nswxmy4zmjmgqze1lje3nswxnc40mzygmtqundyylde2ljegmtqumdkzlde3ljy0mybdmtmunzg1lde4ljkznsaxnc43ndusmtkuotg4ide2ljayocwxos45odggqze4ljm1mswxos45odggmjaumtm2lde3lju1niaymc4xmzysmtqumdq2iemymc4xmzysmtauotm5ide3ljg4ocw4ljc2nyaxnc42nzgsoc43njcgqzewljk1osw4ljc2nya4ljc3nywxms41mzygoc43nzcsmtqumzk4iem4ljc3nywxns41mtmgos4ymswxni43mdkgos43ndksmtcumzu5iem5ljg1niwxny40odggos44nzismtcunia5ljg0lde3ljczmsbdos43ndesmtgumtqxidkuntismtkumdizidkundc3lde5ljiwmybdos40miwxos40nca5lji4ocwxos40otegos4wncwxos4znzygqzcunda4lde4ljyymia2ljm4nywxni4yntigni4zodcsmtqumzq5iem2ljm4nywxmc4yntygos4zodmsni40otcgmtuumdiyldyundk3iemxos41ntusni40otcgmjmumdc4ldkunza1idizlja3ocwxmy45otegqzizlja3ocwxoc40njmgmjaumjm5ldiylja2miaxni4yotcsmjiumdyyiemxnc45nzmsmjiumdyyidezljcyocwyms4znzkgmtmumzayldiwlju3mibdmtmumzayldiwlju3miaxmi42ndcsmjmumdugmtiundg4ldizljy1nybdmtiumtkzldi0ljc4ncaxms4zotysmjyumtk2idewljg2mywyny4wntggqzeylja4niwyny40mzqgmtmumzg2ldi3ljyznyaxnc43mzmsmjcunjm3iemyms45nswyny42mzcgmjcuodaxldixljgyocayny44mdesmtqunjyyiemyny44mdesny40otugmjeuotusms42odygmtqunzmzldeunjg2iibmawxspsijymqwodfjij48l3bhdgg+pc9npjwvc3znpg==); background-size: 14px 14px; background-color: #bd081c; position: absolute; opacity: 1; z-index: 8675309; display: none; cursor: pointer; border: none; -webkit-font-smoothing: antialiased; background-position: 3px 50%; background-repeat: no-repeat no-repeat;">Bewaren
top-right-radius: 2px; border-bottom-right-radius: 2px; border-bottom-left-radius: 2px; text-indent: 20px; width: auto; padding: 0px 4px 0px 0px; text-align: center; font-style: normal; font-variant-caps: normal; font-weight: bold; font-stretch: normal; font-size: 11px; line-height: 20px; font-family: 'Helvetica Neue', Helvetica, sans-serif; color: #ffffff; background-image: url(data:image/svg+xml; base64,phn2zyb4bwxucz0iahr0cdovl3d3dy53my5vcmcvmjawmc9zdmciighlawdodd0imzbwecigd2lkdgg9ijmwchgiihzpzxdcb3g9ii0xic0xidmxidmxij48zz48cgf0acbkpsjnmjkundq5lde0ljy2mibdmjkundq5ldiyljcymiaymi44njgsmjkumju2ide0ljc1ldi5lji1nibdni42mzismjkumju2idaumduxldiyljcymiawlja1mswxnc42njigqzaumduxldyunjaxidyunjmyldaumdy3ide0ljc1ldaumdy3iemymi44njgsmc4wnjcgmjkundq5ldyunjaxidi5ljq0oswxnc42njiiigzpbgw9iinmzmyiihn0cm9rzt0ii2zmziigc3ryb2tllxdpzhropsixij48l3bhdgg+phbhdgggzd0itte0ljczmywxljy4nibdny41mtysms42odygms42njusny40otugms42njusmtqunjyyiemxljy2nswymc4xntkgns4xmdksmjquodu0idkuotcsmjyunzq0iem5ljg1niwyns43mtggos43ntmsmjqumtqzidewljaxniwymy4wmjigqzewlji1mywymi4wmsaxms41ndgsmtyuntcyidexlju0ocwxni41nzigqzexlju0ocwxni41nzigmteumtu3lde1ljc5nsaxms4xntcsmtqunjq2iemxms4xntcsmtiuodqyideyljixmswxms40otugmtmuntiyldexljq5nsbdmtqunjm3ldexljq5nsaxns4xnzusmtiumzi2ide1lje3nswxmy4zmjmgqze1lje3nswxnc40mzygmtqundyylde2ljegmtqumdkzlde3ljy0mybdmtmunzg1lde4ljkznsaxnc43ndusmtkuotg4ide2ljayocwxos45odggqze4ljm1mswxos45odggmjaumtm2lde3lju1niaymc4xmzysmtqumdq2iemymc4xmzysmtauotm5ide3ljg4ocw4ljc2nyaxnc42nzgsoc43njcgqzewljk1osw4ljc2nya4ljc3nywxms41mzygoc43nzcsmtqumzk4iem4ljc3nywxns41mtmgos4ymswxni43mdkgos43ndksmtcumzu5iem5ljg1niwxny40odggos44nzismtcunia5ljg0lde3ljczmsbdos43ndesmtgumtqxidkuntismtkumdizidkundc3lde5ljiwmybdos40miwxos40nca5lji4ocwxos40otegos4wncwxos4znzygqzcunda4lde4ljyymia2ljm4nywxni4yntigni4zodcsmtqumzq5iem2ljm4nywxmc4yntygos4zodmsni40otcgmtuumdiyldyundk3iemxos41ntusni40otcgmjmumdc4ldkunza1idizlja3ocwxmy45otegqzizlja3ocwxoc40njmgmjaumjm5ldiylja2miaxni4yotcsmjiumdyyiemxnc45nzmsmjiumdyyidezljcyocwyms4znzkgmtmumzayldiwlju3mibdmtmumzayldiwlju3miaxmi42ndcsmjmumdugmtiundg4ldizljy1nybdmtiumtkzldi0ljc4ncaxms4zotysmjyumtk2idewljg2mywyny4wntggqzeylja4niwyny40mzqgmtmumzg2ldi3ljyznyaxnc43mzmsmjcunjm3iemyms45nswyny42mzcgmjcuodaxldixljgyocayny44mdesmtqunjyyiemyny44mdesny40otugmjeuotusms42odygmtqunzmzldeunjg2iibmawxspsijymqwodfjij48l3bhdgg+pc9npjwvc3znpg==); background-size: 14px 14px; background-color: #bd081c; position: absolute; opacity: 1; z-index: 8675309; display: none; cursor: pointer; border: none; -webkit-font-smoothing: antialiased; background-position: 3px 50%; background-repeat: no-repeat no-repeat;">Bewarentop-right-radius: 2px; border-bottom-right-radius: 2px; border-bottom-left-radius: 2px; text-indent: 20px; width: auto; padding: 0px 4px 0px 0px; text-align: center; font-style: normal; font-variant-caps: normal; font-weight: bold; font-stretch: normal; font-size: 11px; line-height: 20px; font-family: 'Helvetica Neue', Helvetica, sans-serif; color: #ffffff; background-image: url(data:image/svg+xml; base64,phn2zyb4bwxucz0iahr0cdovl3d3dy53my5vcmcvmjawmc9zdmciighlawdodd0imzbwecigd2lkdgg9ijmwchgiihzpzxdcb3g9ii0xic0xidmxidmxij48zz48cgf0acbkpsjnmjkundq5lde0ljy2mibdmjkundq5ldiyljcymiaymi44njgsmjkumju2ide0ljc1ldi5lji1nibdni42mzismjkumju2idaumduxldiyljcymiawlja1mswxnc42njigqzaumduxldyunjaxidyunjmyldaumdy3ide0ljc1ldaumdy3iemymi44njgsmc4wnjcgmjkundq5ldyunjaxidi5ljq0oswxnc42njiiigzpbgw9iinmzmyiihn0cm9rzt0ii2zmziigc3ryb2tllxdpzhropsixij48l3bhdgg+phbhdgggzd0itte0ljczmywxljy4nibdny41mtysms42odygms42njusny40otugms42njusmtqunjyyiemxljy2nswymc4xntkgns4xmdksmjquodu0idkuotcsmjyunzq0iem5ljg1niwyns43mtggos43ntmsmjqumtqzidewljaxniwymy4wmjigqzewlji1mywymi4wmsaxms41ndgsmtyuntcyidexlju0ocwxni41nzigqzexlju0ocwxni41nzigmteumtu3lde1ljc5nsaxms4xntcsmtqunjq2iemxms4xntcsmtiuodqyideyljixmswxms40otugmtmuntiyldexljq5nsbdmtqunjm3ldexljq5nsaxns4xnzusmtiumzi2ide1lje3nswxmy4zmjmgqze1lje3nswxnc40mzygmtqundyylde2ljegmtqumdkzlde3ljy0mybdmtmunzg1lde4ljkznsaxnc43ndusmtkuotg4ide2ljayocwxos45odggqze4ljm1mswxos45odggmjaumtm2lde3lju1niaymc4xmzysmtqumdq2iemymc4xmzysmtauotm5ide3ljg4ocw4ljc2nyaxnc42nzgsoc43njcgqzewljk1osw4ljc2nya4ljc3nywxms41mzygoc43nzcsmtqumzk4iem4ljc3nywxns41mtmgos4ymswxni43mdkgos43ndksmtcumzu5iem5ljg1niwxny40odggos44nzismtcunia5ljg0lde3ljczmsbdos43ndesmtgumtqxidkuntismtkumdizidkundc3lde5ljiwmybdos40miwxos40nca5lji4ocwxos40otegos4wncwxos4znzygqzcunda4lde4ljyymia2ljm4nywxni4yntigni4zodcsmtqumzq5iem2ljm4nywxmc4yntygos4zodmsni40otcgmtuumdiyldyundk3iemxos41ntusni40otcgmjmumdc4ldkunza1idizlja3ocwxmy45otegqzizlja3ocwxoc40njmgmjaumjm5ldiylja2miaxni4yotcsmjiumdyyiemxnc45nzmsmjiumdyyidezljcyocwyms4znzkgmtmumzayldiwlju3mibdmtmumzayldiwlju3miaxmi42ndcsmjmumdugmtiundg4ldizljy1nybdmtiumtkzldi0ljc4ncaxms4zotysmjyumtk2idewljg2mywyny4wntggqzeylja4niwyny40mzqgmtmumzg2ldi3ljyznyaxnc43mzmsmjcunjm3iemyms45nswyny42mzcgmjcuodaxldixljgyocayny44mdesmtqunjyyiemyny44mdesny40otugmjeuotusms42odygmtqunzmzldeunjg2iibmawxspsijymqwodfjij48l3bhdgg+pc9npjwvc3znpg==); background-size: 14px 14px; background-color: #bd081c; position: absolute; opacity: 1; z-index: 8675309; display: none; cursor: pointer; border: none; -webkit-font-smoothing: antialiased; background-position: 3px 50%; background-repeat: no-repeat no-repeat;">Bewaren