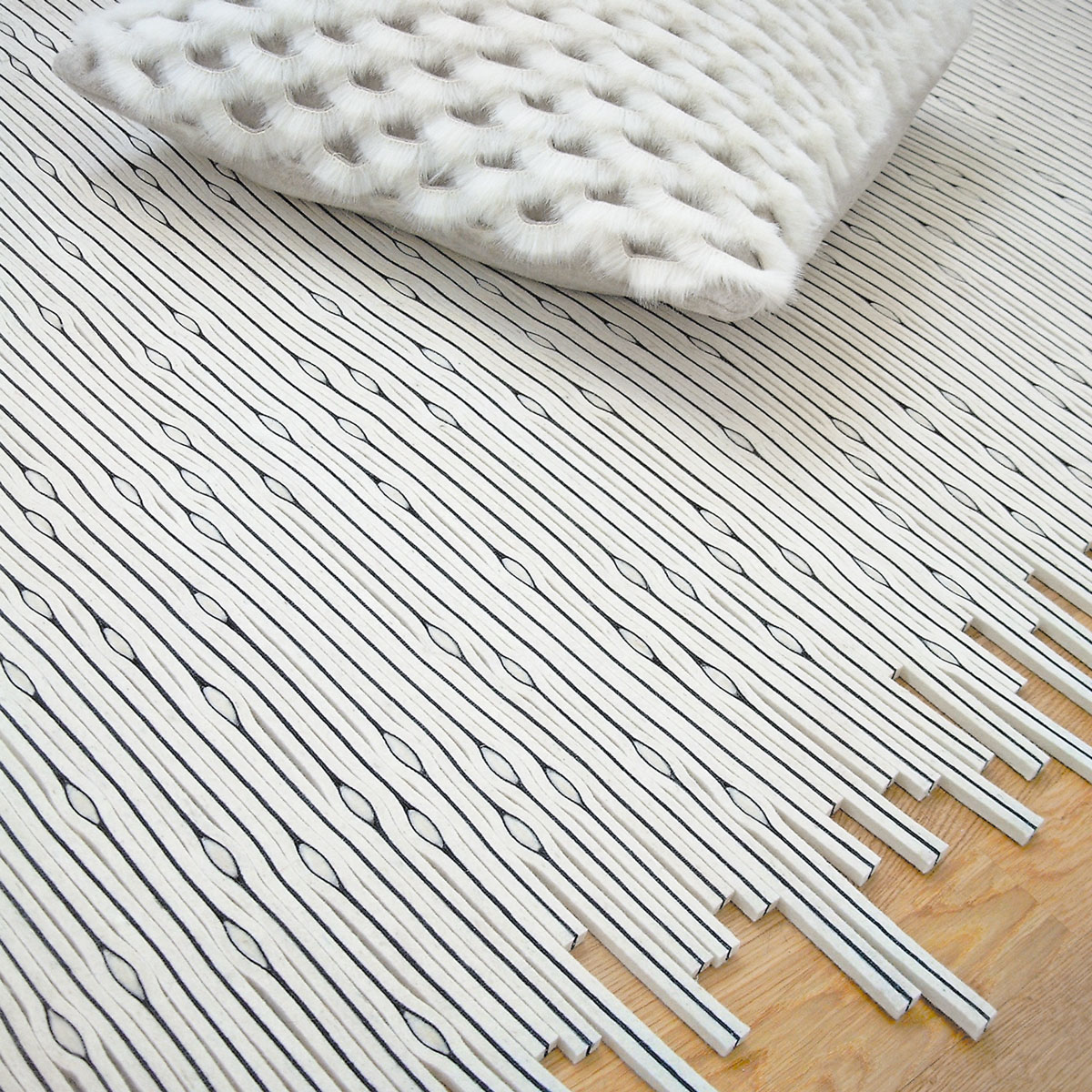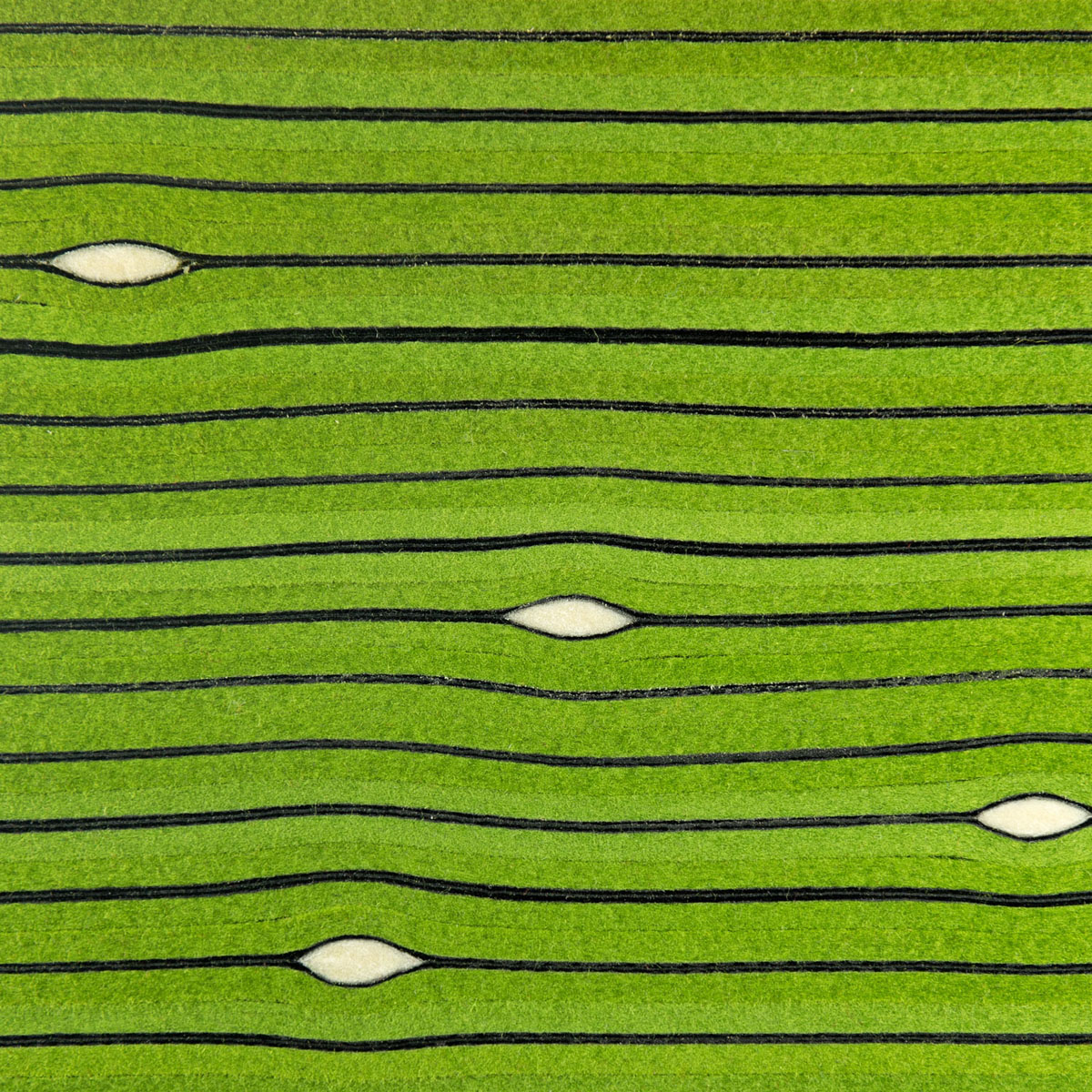 Dress your walls and floors in sustainable chic while actively helping to improve the acoustics in your interior. Cell is made of our innovative pressed strip concept made of 100% industrial wool felt. Strips are joined in a random, cell-like structure creating endless possibilities for any interior. Great eco-friendly advantage is that the strips can be replaced by new ones.
LAMA designed several strip types. CELL includes the white dot. METRIX has a subdued palette with subtle but colorful accent dashes. GLOW includes a transparant accent. STRPSonly; just stripes. Select uni, multi or a random color repetition to match your style.
CELL UNI comes in a beautiful palette of natural and bright colors.
COLLECTION
stripfelt collection
TYPE
cell uni
APPLICATION
carpet, rugs, wall covering, wall panels, tapestry
ADDED VALUE
noise absorption, sustainable, strips replaceable
MATERIALS
100% pure new wool felt

COLORS
base 39 l stripe black or wool white l dot wool white
EDGING
cut straight or fringes
HEIGHT
8mm
WIDTH
≤6000mm
LENGHT
unlimited
WEIGHT
3200 g/m2
CUSTOMIZATION
custom colors and shapes at request